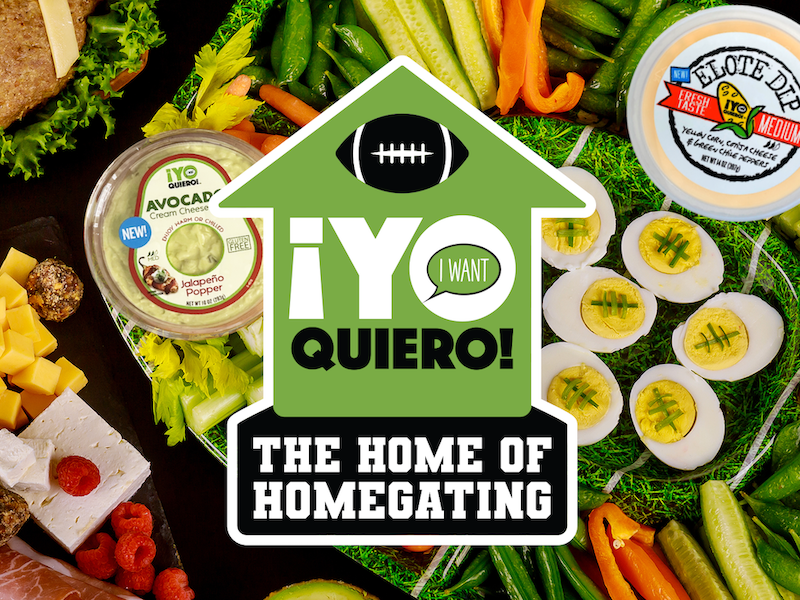 Fall is here and that means football is back bringing all the delicious game-day foods with it. As you prep for all the big games, tailgates, and watch parties, let us be your one-stop shop for all things Homegating!
Here's some of our VIP Homegating Recipes that will score YOU tastebud touchdowns as you cheer on your favorite team!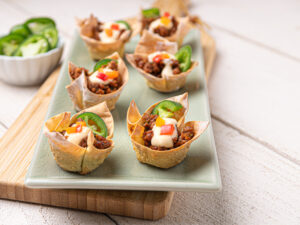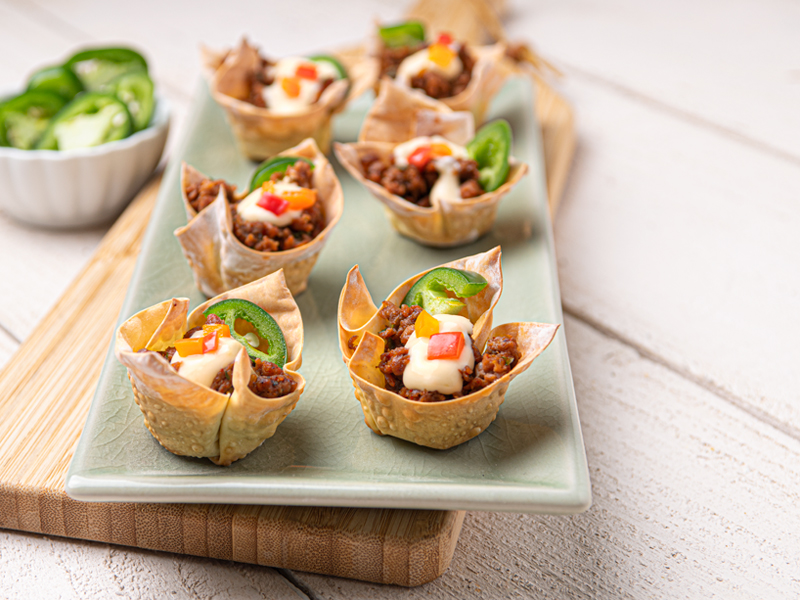 A gameday classic, nachos are a staple for many across the country. This delightful and messy pile of ingredients are well worth the sloppiness that usually follows. The ¡Yo Quiero! version takes all the things you love about nachos and packs them into a 2-bite, mess-free solution.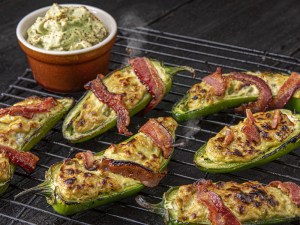 Are you looking to add some spice to your gameday? Then the ¡Yo Quiero! Jalapeno Poppers are sure to satisfy your spicy craving while adding a new twist. This tried, and true classic is a perfect addition to your gameday spread as an appetizer or the main course, as it's packed with the familiar cheesiness from our white queso you love and a surprise of tender sirloin.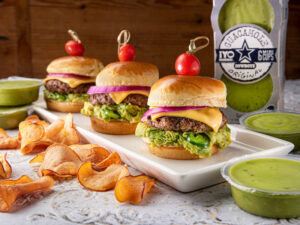 The team here at ¡Yo Quiero! are proud believers that few things can improve something as perfect as cheeseburgers. Luckily, we've found that spoonful of our famous ¡Yo Quiero!™️ Original Guacamole and a couple of jalapenos create a mouthwatering spicy cheeseburger slider that's sure to be a crowd favorite.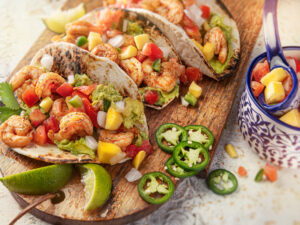 Are you tired of traditional game day foods? Then we have the dish for you. Our ¡Yo Quiero! shrimp tacos with mango salsa feature pan-fried shrimp, fresh mango salsa, and creamy guacamole, all inside a warm flour tortilla. Plus, it's an easy, healthy, flavorful, and delicious meal that is ready in just 20 minutes and is sure to provide a flavorful addition to your gameday spread.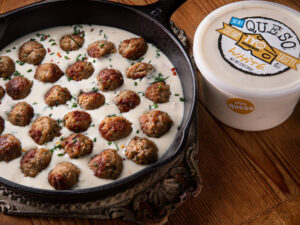 ¡Yo Quiero!'s White Queso Mexican Meatballs are as addicting as they are delicious. These Mexican meatballs feature our creamy white queso that is smothered so every bite will have you and your guest craving more.