our story
SEE WHAT WE ARE MADE OF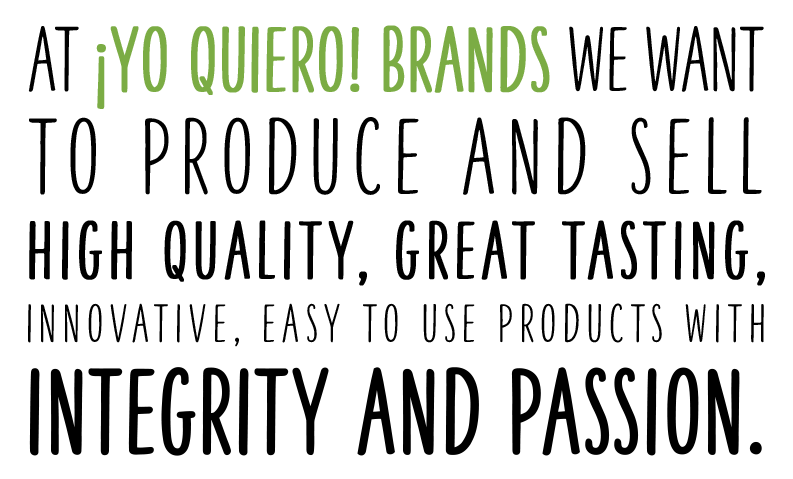 Our team is made up of industry experts with more than 100 years of combined experience. We have rallied together to interrupt the Guacamole, Salsa and Queso category by focusing on what customers want— the finest ingredients they can get their hands on, flavor galore, fewest additives and handy packaging— all wrapped up in a smile.
With a consciousness of family and quality ingredients at the forefront, we personally search out the top produce for the ¡Yo Quiero! Brand products and combine them with trustworthy ingredients… exactly what we feed our own families.
At ¡Yo Quiero! Brands, our passion for making Guacamole, Queso and Salsa dates back more than 30 years to one loveable food craftsman and two determined specialists in the world of flavor. Together, we have launched more than 10 brands for other companies before combining our talents and love for mouth-watering taste into ¡Yo Quiero! Brands. We  take on a flavor dare with a winning streak continuing to challenge taste buds across the country.

HUNGRY FOR MORE?
Sign up for our snackable newsletter and get a first taste of new products, special offers, sweepstakes, and more!