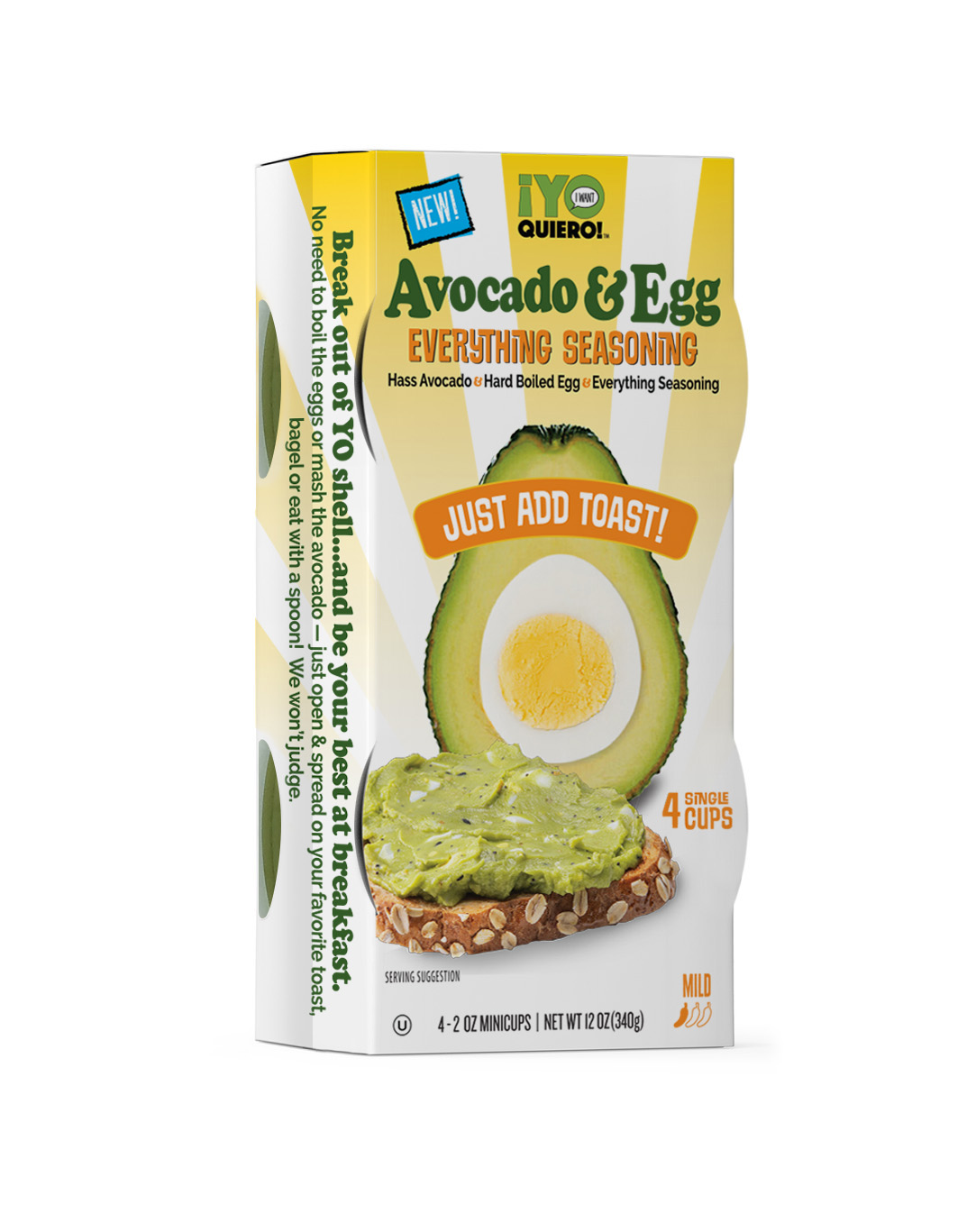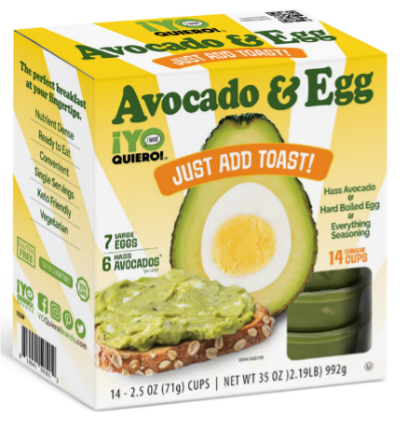 JUST ADD TOAST!
Break out of YO shell and be your best at breakfast. No need to boil the eggs or mash the avocado, we've done it for you! Just open and spread on your favorite toast, bagel or eat it with a spoon. Made with hass avocado, with no artificial colors or flavors, this breakfast game changer is Gluten Free and Keto Friendly!
5 Reasons to Pair Avocado with Eggs
For a Healthy Brain

Good fats keep brain neurons healthy
Rich in vitamins and minerals that keep the brain sharp
Amino acids aid in proper functioning of neurotransmitters

Mental Health

Promotes stress-reducing hormones
The presence of vitamin D and B-complex vitamins combat anxiety and irritability

For Heart Health

Provides several nutrients that reduce cardiovascular risk, like Omega 3 and Omega 6
Presence of potassium lowers sodium levels and helps facilitate proper blood circulation

To Combat Aging

Presence of vitamin C promotes synthesis of collagen
Presence of vitamin A protects skin from oxidative stress damage
Presence of glutathione blocks free radicals and prevents cellular aging

To Fight Insomnia

B-complex vitamins and essential fatty acids increase a sedative action
Presence of glutamic acid stimulates hormones that relax the body and mind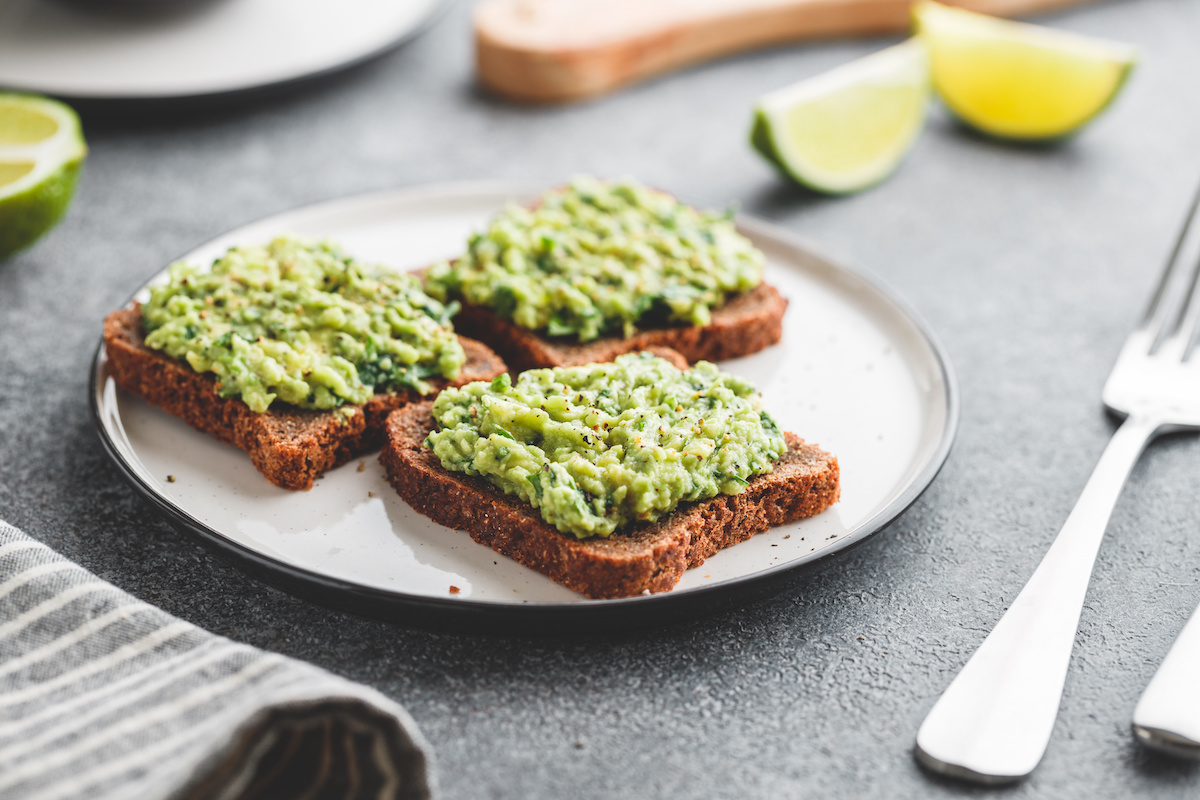 Nature's Best Combo
Packed with protein and minerals, eggs have been labeled one of the healthiest foods you can eat. The American Heart Association agrees: eating eggs in moderation and as part of a balanced diet can be beneficial — especially for those who don't eat red meat. One recent study also by the American Heart Association showed that regular avocado consumption — two ½-cup servings each week — could reduce cardiovascular and coronary heart diseases.