12 Days of Snacking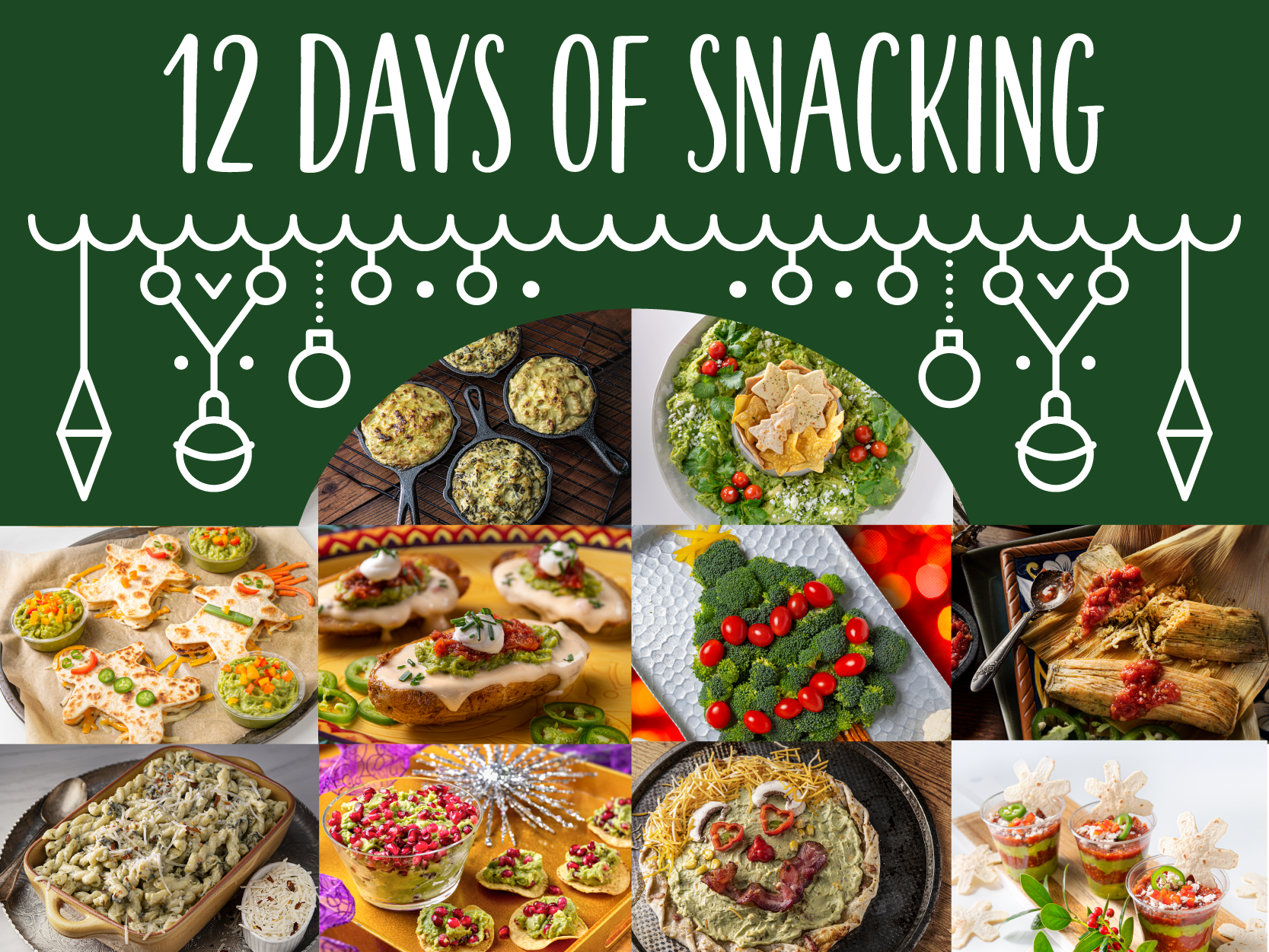 The holidays are a magical and exciting time of year when you can spend time with loved ones and create moments filled with happiness, laughter, and of course, snacking. As you can imagine, the ¡Yo Quiero! family takes snacking quite seriously this time of year, as we are firm believers that snacking is Santa's hidden secret when delivering all those presents in one night. So, grab your dips and hold on tight; we're counting down the remaining days until Christmas with 12 Days of Snacking!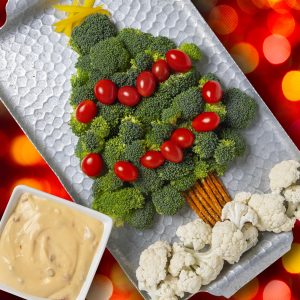 Day 1: CHRISTMAS TREE VEGGIE TRAY
We're kicking off this countdown with a veggie tray sure to be welcome at any party. Make your holiday gathering even more festive by creating this fully decorated Christmas tree veggie tray.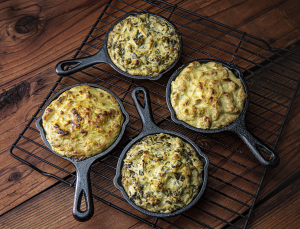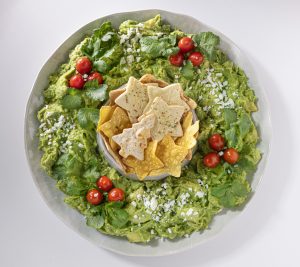 Day 3: GUACAMOLE CHRISTMAS WREATH
Day three is looking to wow your guests this holiday season when you serve this festive Guacamole Christmas Wreath! It's an easy appetizer that's fun to make and delicious to eat. Just don't hang it on your door.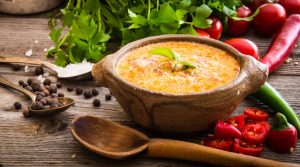 Day four calls for this instant classic and crowd-pleaser with a creamy taco soup recipe that is loaded with ground beef, flavorful taco spices, queso, and garlic, and you can dress it up with all your favorite toppings!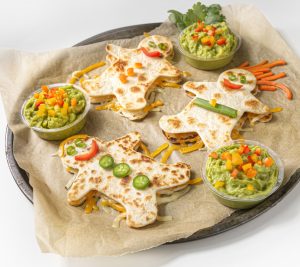 While they may not be as lavish as golden rings, they are way more edible! These Christmas Quesadillas earn their day five spot and are a fun way to add some holiday cheer to your kids' favorite meal. Turn quesadillas into festive Gingerbread men for a fun and easy twist on a classic!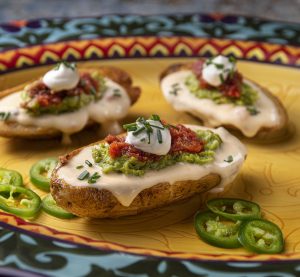 We're halfway there, and with no geese in sight, we believe with all our Christmas spirit that this party-perfect appetizer will be gone before the last guest even arrives. At a dinner party or holiday gathering, the main dish and a few incredible sides are really the stars of the show. But we can't imagine a Christmas dinner without something to snack on as guests arrive. These Homemade Baked Potato Skins are a bite-sized appetizer that every guest will rave about.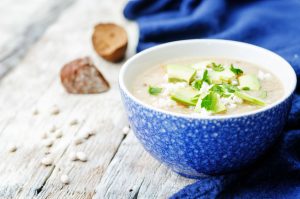 Day 7: WHOLE30 CHICKEN AVOCADO LIME SOUP
Day 7 calls for something warm to eat and fast to make, so break out your Instant Pot and get ready to whip up this fresh, flavorful, and delicious Whole30 Chicken Avocado Lime Soup in just 35 minutes.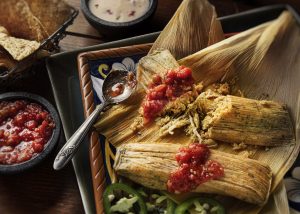 Day 8: GREEN CHILE CHICKEN TAMALES
With only four days left, these fresh and festive Green Chile Chicken Tamales pack a mighty punch like grandpa's special eggnog. Savory, easy to make, and incredibly delicious. This traditional Mexican dish may take time to prepare, but tamales are actually easy enough for most cooks.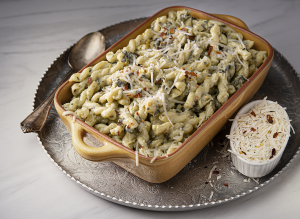 Day 9: SPINACH ARTICHOKE PASTA
What dip is better than Spinach Artichoke? What's better than pasta for dinner? That's why we decided to combine the two for day number nine. Mixing our Spinach Artichoke Avocado Cream Cheese Dip, pasta, red pepper, and some parmesan creates the perfect easy pasta dish.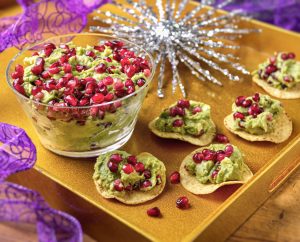 Only two days left, and we think this Pomegranate Guacamole is a quick & easy way to put a festive spin on a traditional dish! The vibrant red is as bright as Rudolph's nose, and when combined with the green of the guacamole, it makes for a perfect holiday appetizer.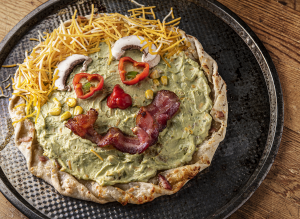 Day 11 is here, and is sure to have your little pipers piping because this recipe is great for the whole family! Using our Bacon Cheddar Ranch Avocado Cream Cheese Dip for an easy topping, you will have plenty of time to create your perfect easy-cheesy pizza masterpiece!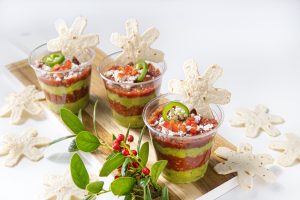 Day 12: MINI HOLIDAY LAYERED DIP CUPS
Super cute and personal, these individual holiday layered dip cups with snowflake tortilla chips will have you "Guacing around the Christmas Tree." It's sure to be a guaranteed crowd favorite at parties! This dip recipe is perfect for Christmas, New Year's Eve, or even Homegating parties.
Here's a festive Holiday playlist to listen to as you cook!