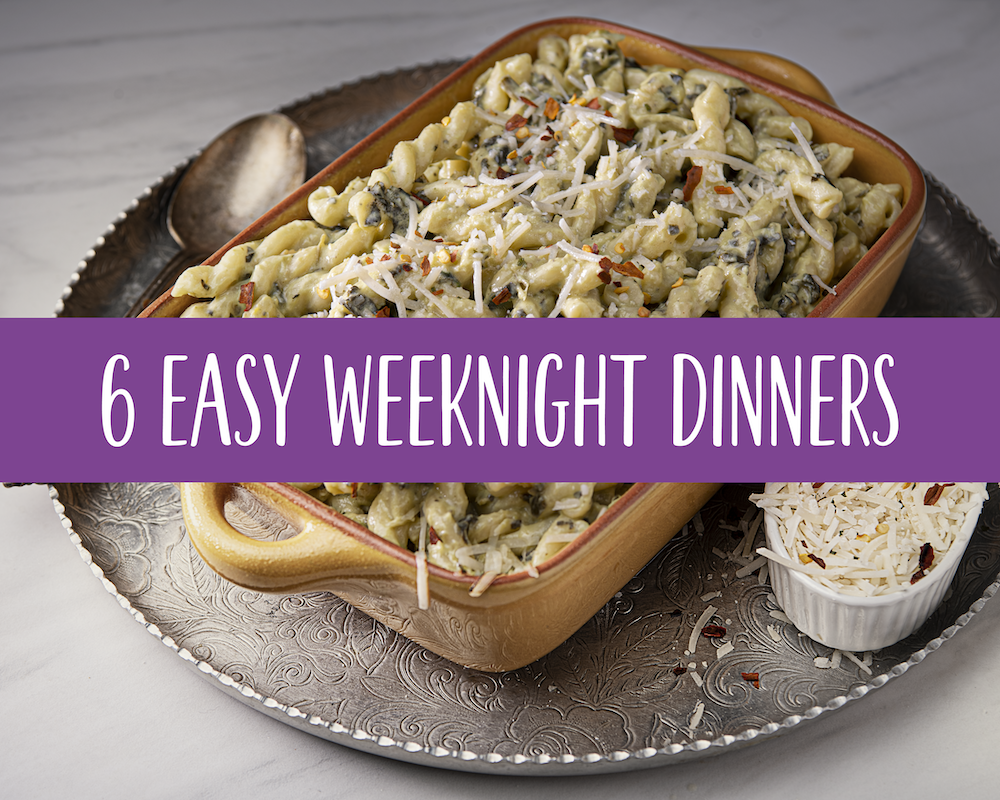 6 Easy Weeknight Dinners
At ¡Yo Quiero!, we know that the work week can get pretty hectic at times, but that doesn't mean your weekday meals should be boring and bland. Below is a list of some of ¡Yo Quiero!'s favorite easy weeknight meals and snacks that are sure to satisfy your taste buds after a long workday.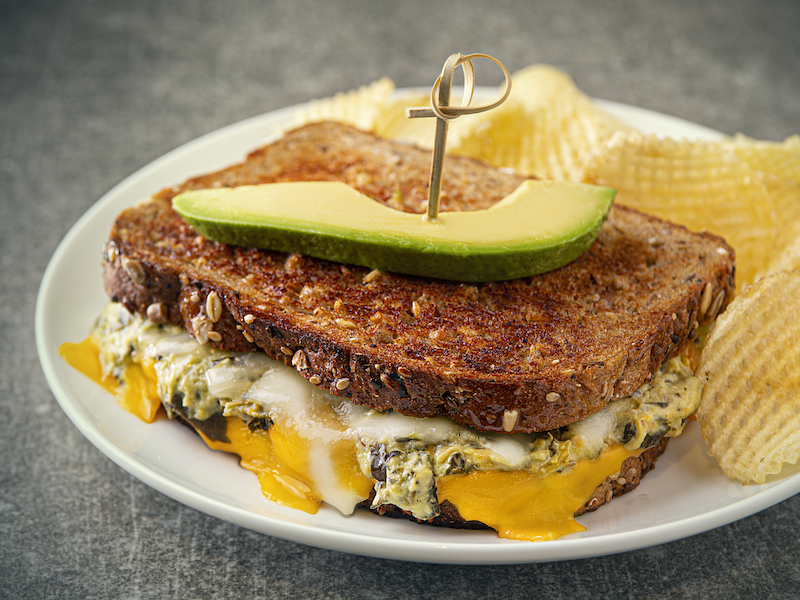 Avocado Grilled Cheese
Want a quick and easy meal for you and your kids to enjoy? This ¡Yo Quiero!-style grilled cheese sandwich made with ¡Yo Quiero! Avocado Cream Cheese Spinach Bacon Dip is perfect. Pair with chips and a drink of choice and you have the perfect lunchtime meal.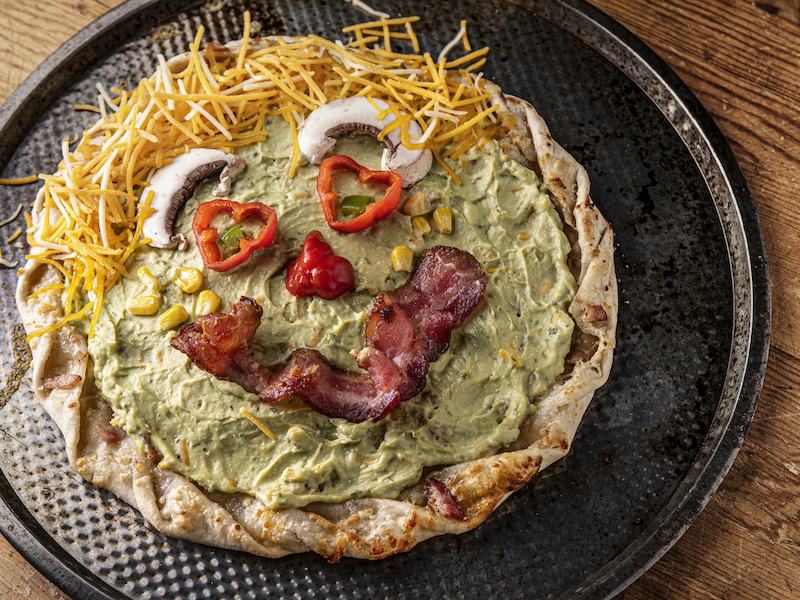 Easy-Cheesy Pizza
Avocado as a Pizza sauce? Yes! Try this delicious cheese pizza and throw whatever toppings you like on top! This easy oven dish can be prepared in under 30 minutes. A perfect dinnertime meal to watch a movie with or catch up on your favorite TV series!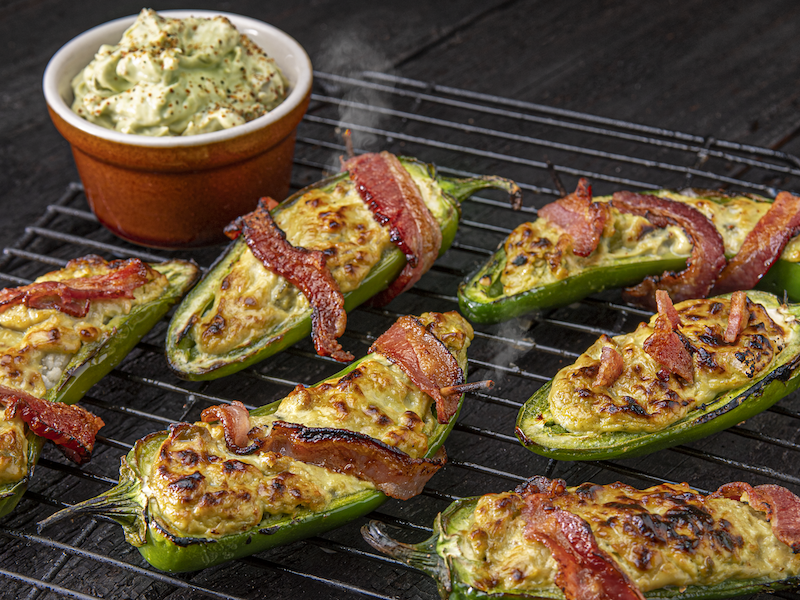 Jalapeño Poppers
Jalapeño Poppers with a Twist! This delicious appetizer is perfect for a summer gathering. The nice char of the jalapeño combined with the creaminess of the dip and the crunch of the bacon makes for a delicious snack mouth watering snack. Your guests will pester you to make these again once they try them!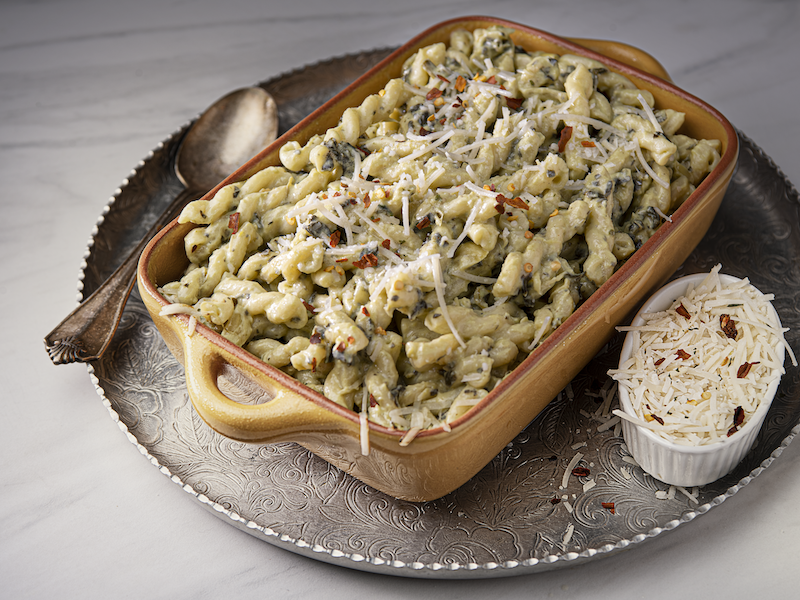 Spinach Artichoke Pasta
This filling meal combines your favorite dip and dinner into one! This dish makes for the perfect meal that takes under 20 minutes to cook and prepare. It's great for families of all sizes just adjust the recipe ingredients as needed.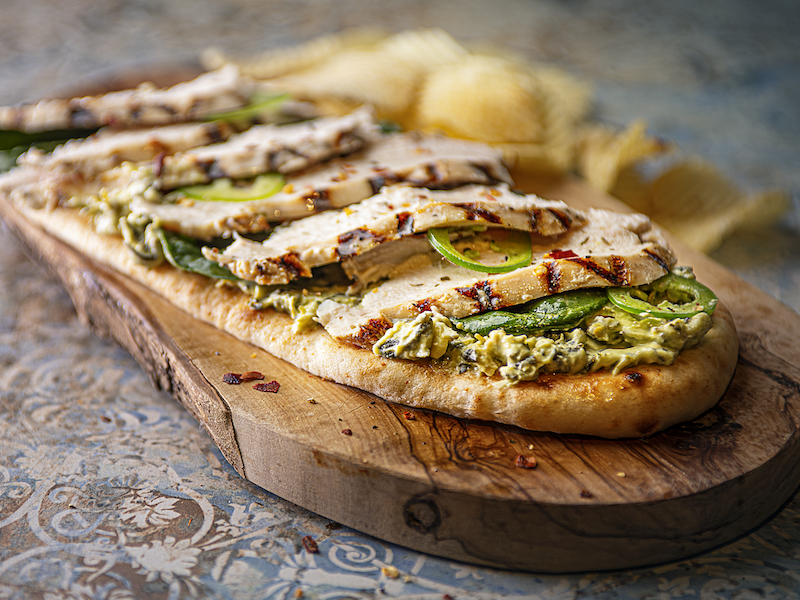 Sliced Chicken Flatbread
Bring the restaurant to your home with this Sliced Chicken Flatbread. Flatbreads are such a versatile meal; have one for dinner time or afternoon snack to share! The flavor combinations are endless! Spread our Spinach Artichoke Avocado Cream Cheese dip and top with chicken or any other of your favorite toppings.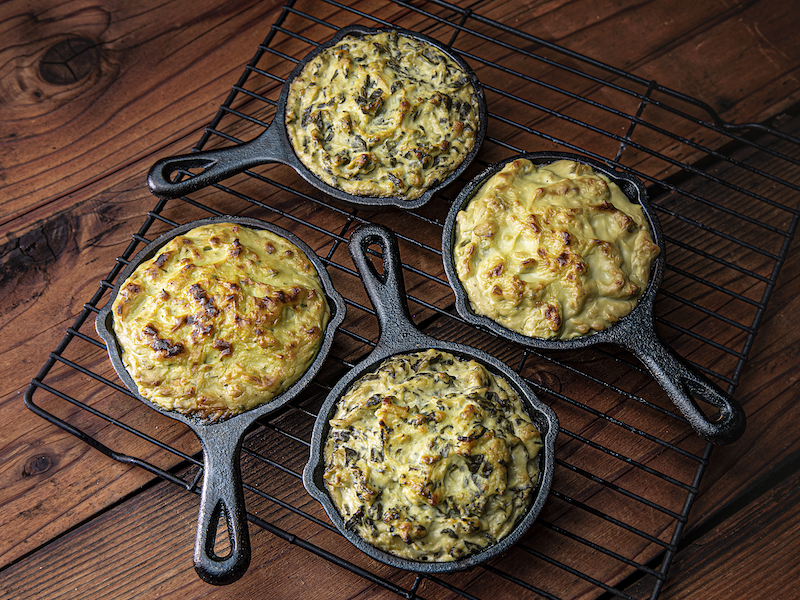 Mini Skillet Baked Avocado Cream Cheese Dips
Your guests will love these mini skillet dips. An easy low prep appetizer perfect for any gathering. Use any of our new Avocado Cream Cheese dips and a cast iron skillet to make these delicious warm dips.