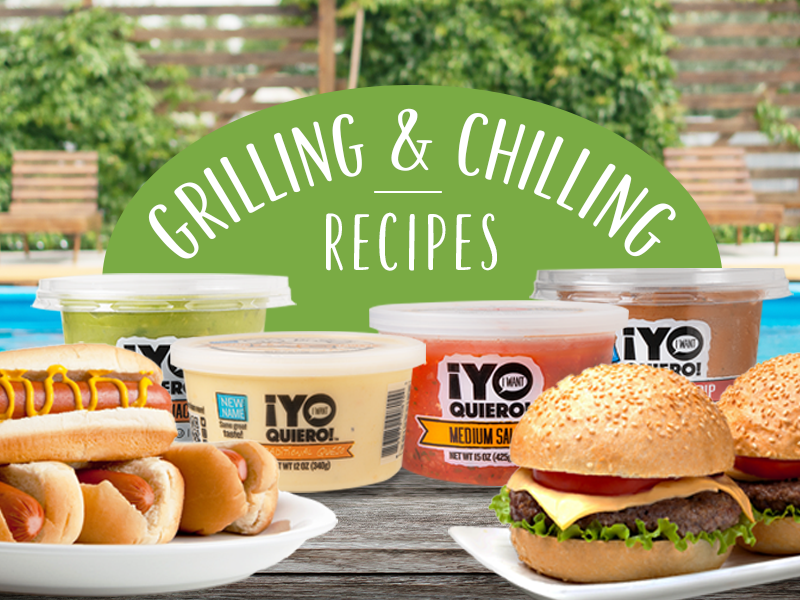 Grilling and Chilling Destination: Unleash the Flavors of Summer with ¡Yo Quiero!
Welcome to the ultimate Grilling + Chilling Destination, where summer sizzles and flavors thrive! Get ready to embark on a culinary journey that combines the art of grilling with your favorite ¡Yo Quiero! products. Our wide range of mouthwatering and versatile dips like ¡Yo Quiero! Mashed Avocado, ¡Yo Quiero! Guacamole, ¡Yo Quiero! Jalapeño Popper Avocado Cream Cheese, and ¡Yo Quiero! Original Bean Dip, your summer barbecues are about to reach new heights of deliciousness.
At ¡Yo Quiero!, we believe that grilling is not just a cooking technique but a way of life. It's an opportunity to gather with loved ones, soak up the sun, and create memorable moments while indulging in sensational flavors. Our range of products adds a burst of zest and richness to every dish, elevating your grilling experience to new dimensions.
The ¡Yo Quiero! family is thrilled to present a collection of tantalizing grilling recipes and side dishes that perfectly marry the smoky goodness of the grill with the vibrant flavors of ¡Yo Quiero! products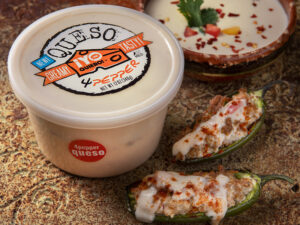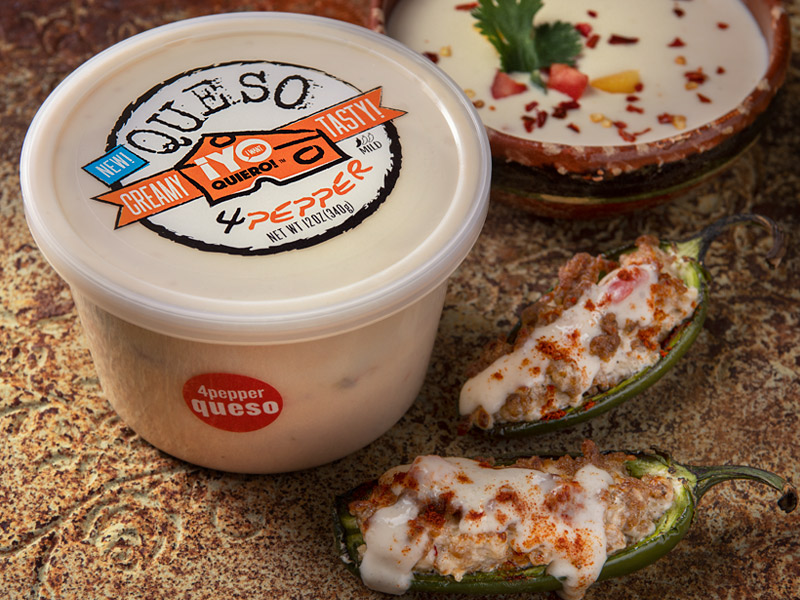 We're kicking off grill season the right way with this tried-and-true Texas summer classic. These jalapeño poppers are filled with our Jalapeño Popper Avocado Cream Cheese Dip, taking the prep time out of the picture, wrapped in bacon, and then grilled to perfection. You won't be able to stop at one!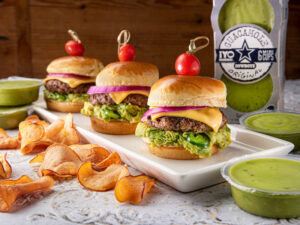 Is it even grilling season if you're not loading the grill up with cheeseburgers? Are you in the mood for an even better cheeseburger experience? Look no further than our mouthwatering Cheeseburger Sliders. Juicy patties slathered with our irresistible ¡Yo Quiero! Original Guacamole and sharp cheddar cheese are sure to hit the spot!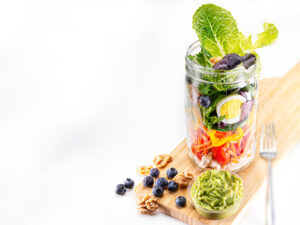 After all that time next to the grill, you'll want to Indulge in a Mason Jar Salad that takes your cookout game to new heights with the addition of ¡Yo Quiero! Original Guacamole. Layers of vibrant ingredients come together in perfect harmony, creating a refreshing side dish perfect for summer chilling and grilling.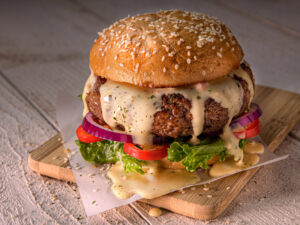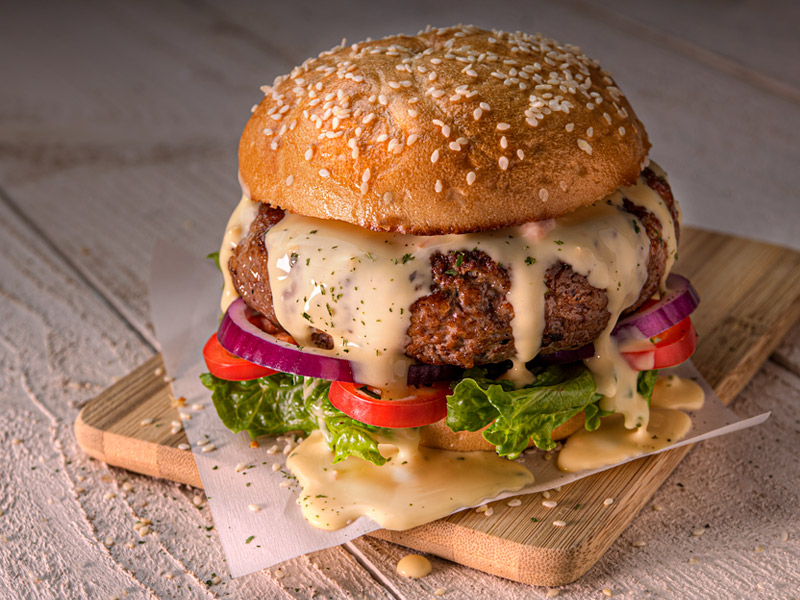 For a Tex-Mex twist, our Queso Burgers are a must-try. Sink your teeth into a juicy patty blanketed with the creamy richness of ¡Yo Quiero! Traditional Queso. If you love queso…and a little bit of spice… these burgers are what summer dreams are made of.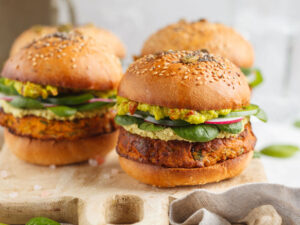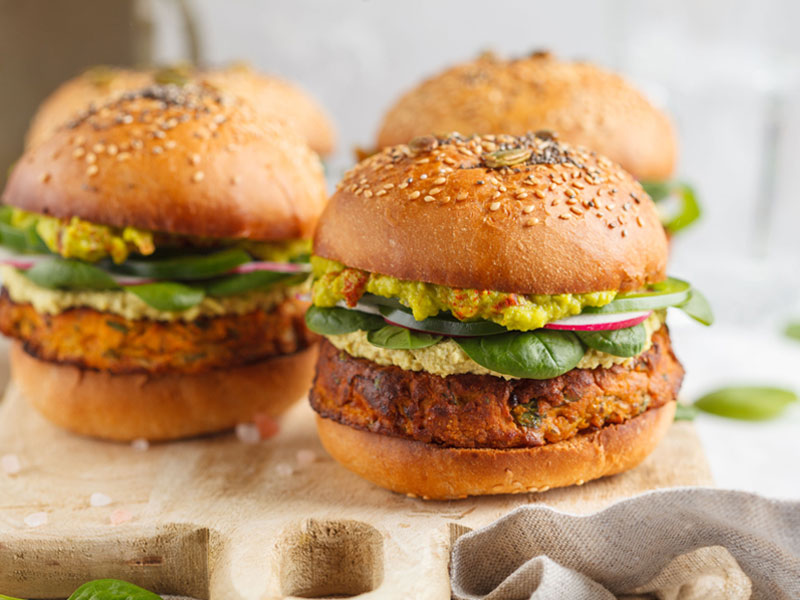 Embrace your inner veggie-lover with our Sweet Potato Veggie Burgers. Packed with wholesome ingredients and a generous scoop of ¡Yo Quiero! Chunky Guacamole, these burgers offer a satisfying bite that will leave you craving more.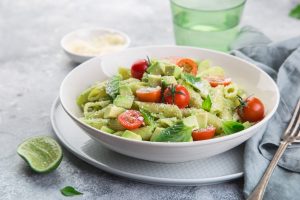 Our Creamy Avocado Pasta Salad is a refreshing treat to beat the summer heat. Loaded with vibrant flavors, this salad combines al dente pasta, crispy bacon, and our creamy ¡Yo Quiero! Mashed Avocado. This delicious take on pasta salad replaces traditional unhealthy thickening agents like mayo or ranch with our flavor-packed ¡Yo Quiero! Mashed Avocado.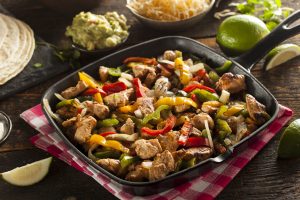 Looking to add sizzle to your grilling fiesta? Dive into the world of sizzling Fajitas, where tender strips of marinated chicken and your favorite fajita veggies are brought to life with a dollop of our ¡Yo Quiero! Original Guacamole. Your taste buds will thank you.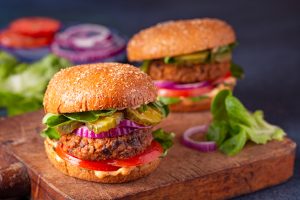 These Bean Dip Veggie Burgers are a celebration of flavors, textures, and wholesome ingredients. These delectable burgers feature the ¡Yo Quiero! Original Bean Dip as a secret ingredient that adds an irresistible twist to this classic favorite. So fire up that grill, gather your loved ones, and embark on a culinary adventure that will have even the meat eaters coming back for seconds.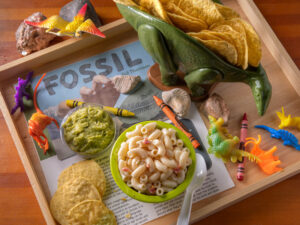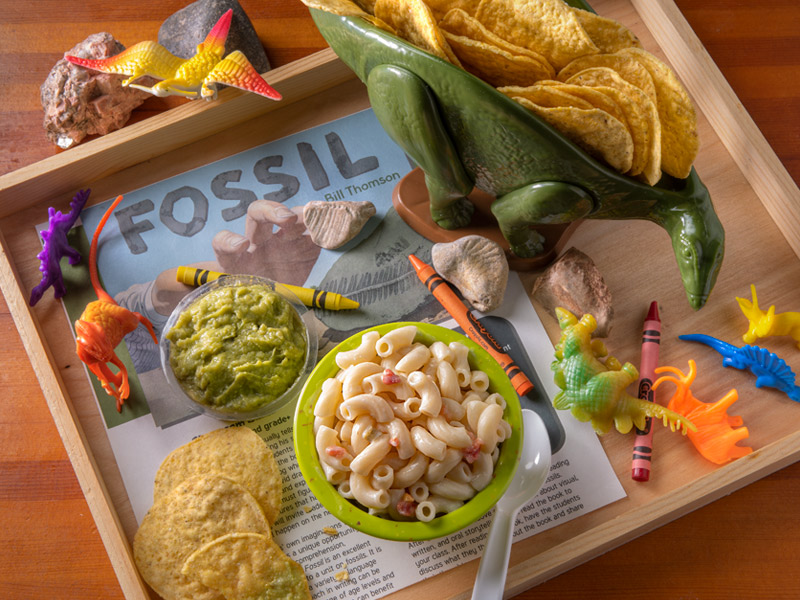 Take a chill pill and delve into the world of Confetti Macaroni Salad, where the classic comfort of macaroni meets the zesty allure of ¡Yo Quiero! Original Guacamole. This festive salad will be the star of any gathering, featuring a medley of colors, flavors, and textures that will leave your guests asking for seconds.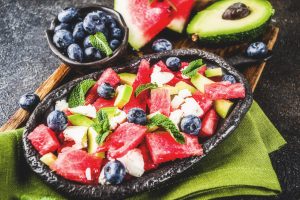 In the mood for a light and fresh dish to serve with all your grilled goodies this summer? Explore the symphony of flavors in our Watermelon Avocado Feta Summer Salad. The sweet juiciness of watermelon, the creamy richness of ¡Yo Quiero! Mashed Avocado and the tangy notes of feta cheese create a refreshing melody that captures the essence of summer.