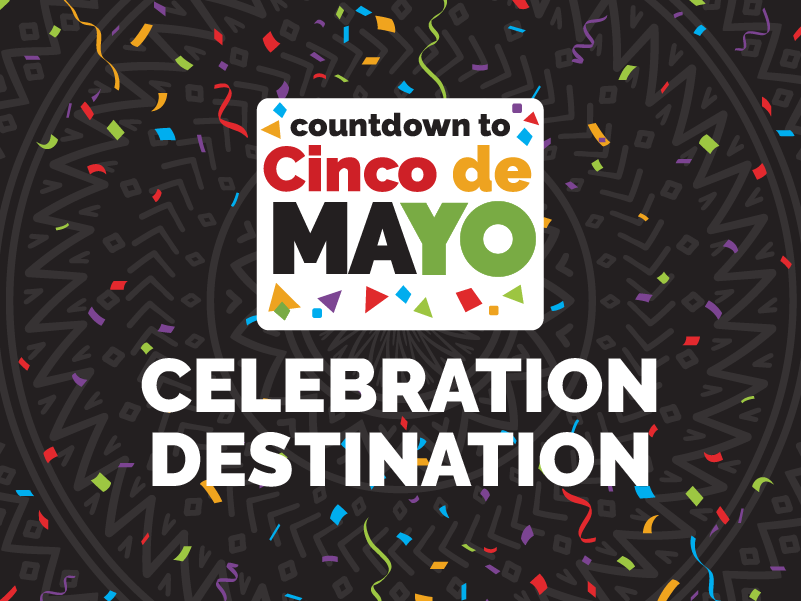 Cinco De Mayo "Celebration Destination"
If you've been following along with us here at ¡Yo Quiero!, it probably comes as no surprise that we believe that every day is worth celebrating the "little wins" often found in the chaos of everyday life.
Below you will find all the recipes used in our countdown to Cinco De Mayo! Our family here at ¡Yo Quiero! hopes that you find each recipe mentioned this week as delish as you did convenient. Here's to making ordinary days into something special!
Day 1: Mexican Shrimp Cocktail featuring the Mashed Avocado
This dish is one of the best ways to kick off the summer — made with 100% Real Hass Avocado, it's the perfect creamy base for our first-party recipe.
Day 2: Homemade Tortilla Chips featuring the Elote Dip
This tasty treat is perfect for anyone known to have a case of the "Mondays." Featuring our Elote dip, this recipe couldn't be easier!
Day 3: Baked Jalapeno Poppers featuring the Queso
These baked Jalapeno Poppers are sure to be a hit! Not only are they full of ground sirloin, but each pepper is stuffed to the brim with our amazing queso! Did we mention it's addicting and sure to be gone in no time?!
Day 4: Individual 7-Layer Dip Cups featuring the Salsa
Everyone loves a tasty dip, so why not make it seven layers and in a cup? With just 7 easy ingredients, starring our salsa, this dip packs some serious flavor. These Individual 7-Layer Dip Cups are as tasty as they are convenient!
Cinco De Mayo: Chicken Taco Bowls featuring the Guacamole
It's Cinco De Mayo and that means it's time to celebrate with some tacos! Featuring our mouth-watering Guacamole these Chicken Taco Bowls are a (nutritious) party in a homemade Tortilla Bowl!