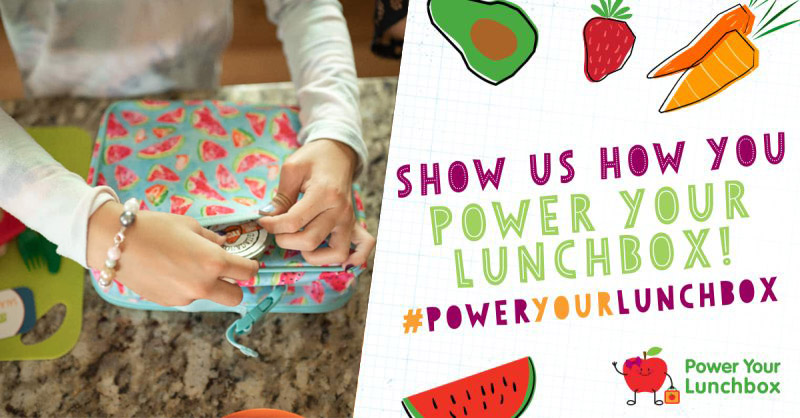 Have you heard the good news? ¡Yo Quiero! Brands has partnered with Healthy Family Project for its annual Power Your Lunchbox campaign!
Over the next few weeks, you can expect Healthy Family Project, ¡Yo Quiero! Brands, and fellow campaign sponsors to be sharing tons of healthy lunchbox ideas, easy meal prep tips & more to help your family kick off the school year on a healthy foot!
Produce for Kids' Power Your Lunchbox program takes place from Aug. 9 to Sept. 22, encouraging families to eat more nutritious lunches and make healthy choices in conjunction with the start of a new school year. Families are encouraged to take the campaign social with the hashtag #PowerYourLunchbox.
Proceeds from this year's campaign will benefit the United Fresh Start Foundation. Focused on creating an environment in which kids have easy access to high-quality, great-tasting, and affordable fresh fruits and vegetables, the United Fresh Start Foundation is an amazing organization and we feel fortunate to join other sponsors in a collective effort to combat food insecurity
Media Contact:
Tara Murray
Vice President of Marketing
tmurray@freshinnovationsllc.com