Spookify Your Snacks with ¡Yo Quiero!: 5 Ghoulishly Good Ideas
Ghosts, goblins, and ghouls, oh my! As the spooky season approaches, it's time to add a spine-tingling twist to your favorite snacks with the help of ¡Yo Quiero!. Welcome to the ¡Yo Quiero! family's frightfully fun ways to spookify your snacks. We're brewing up a cauldron full of snack-time ideas that are bound to give you the chills (in a good way) while keeping your ghosts, zombies, and even the little Barbies entertained and everyone's beastly appetites under control. Whether you're preparing for a Halloween party, looking to surprise your little monsters, or simply indulging your own inner ghoul, these five eerily easy tips will turn everyday snacks into hair-raising delights. So, grab your broomstick, and let's take a bite out of these wickedly creative ideas!
Create Fun Faces with Your Toast
What's spookier than a Jack-o'-lantern face lurking on your breakfast plate? Using our wickedly delicious, ¡Yo Quiero! Mashed Avocado: We've conjured up some avocado toast magic by using bell peppers to craft devilish designs. The best part? You can let your imagination run wild and use whatever ingredients you fancy to create your own edible works of art.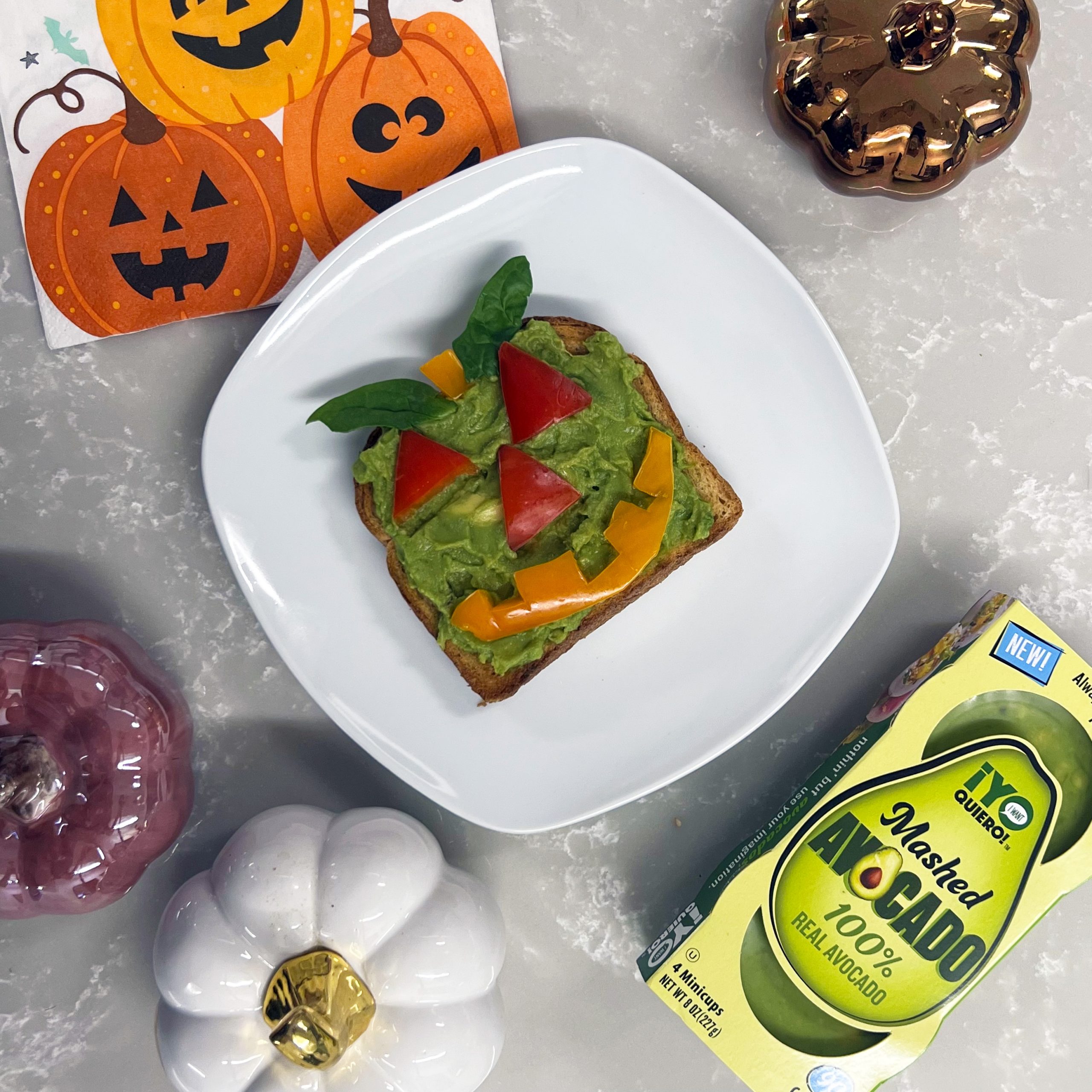 Use Decorative Toothpicks to Create Spooky Characters
Transform your ordinary bagel into a frightful Franken-sandwich with the help of decorative toothpicks and the deliciousness of our home-brewed Monster Mash, aka ¡Yo Quiero! Mashed Avocado. These little sticks of spookiness are perfect for assembling mini-monsters and sandwich ghouls that will make snack time an adventure.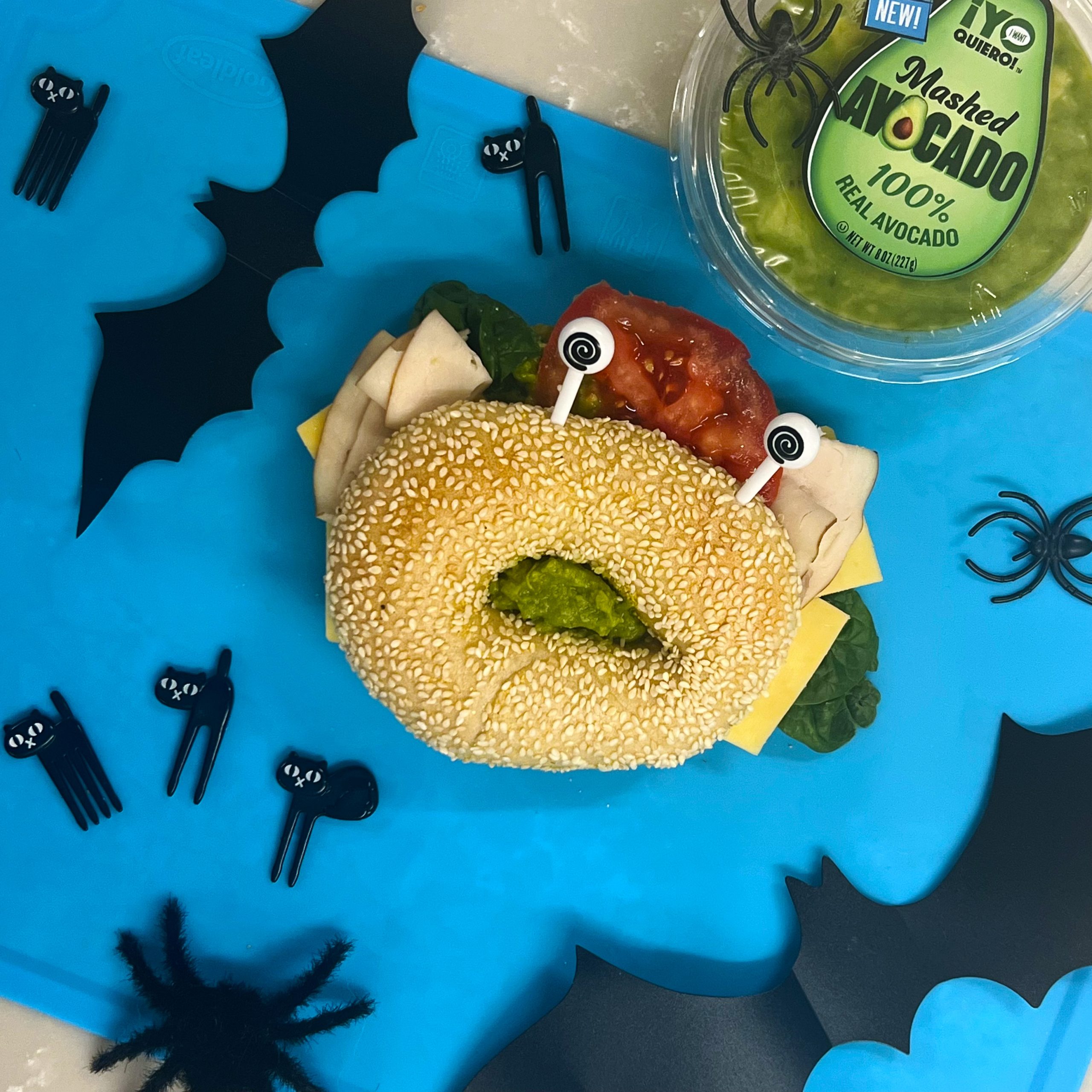 Cut Shapes into Your Fave Veggies and Fill with ¡Yo Quiero! Dips
Last year's Jack-o'-lantern bell peppers were such a hit that we're bringing them back. Carve eerie shapes into your favorite veggies, and then fill those creepy creations with one of our ¡Yo Quiero! Avocado Cream Cheese dips. It's a snacking experience that's both healthy and hauntingly delicious.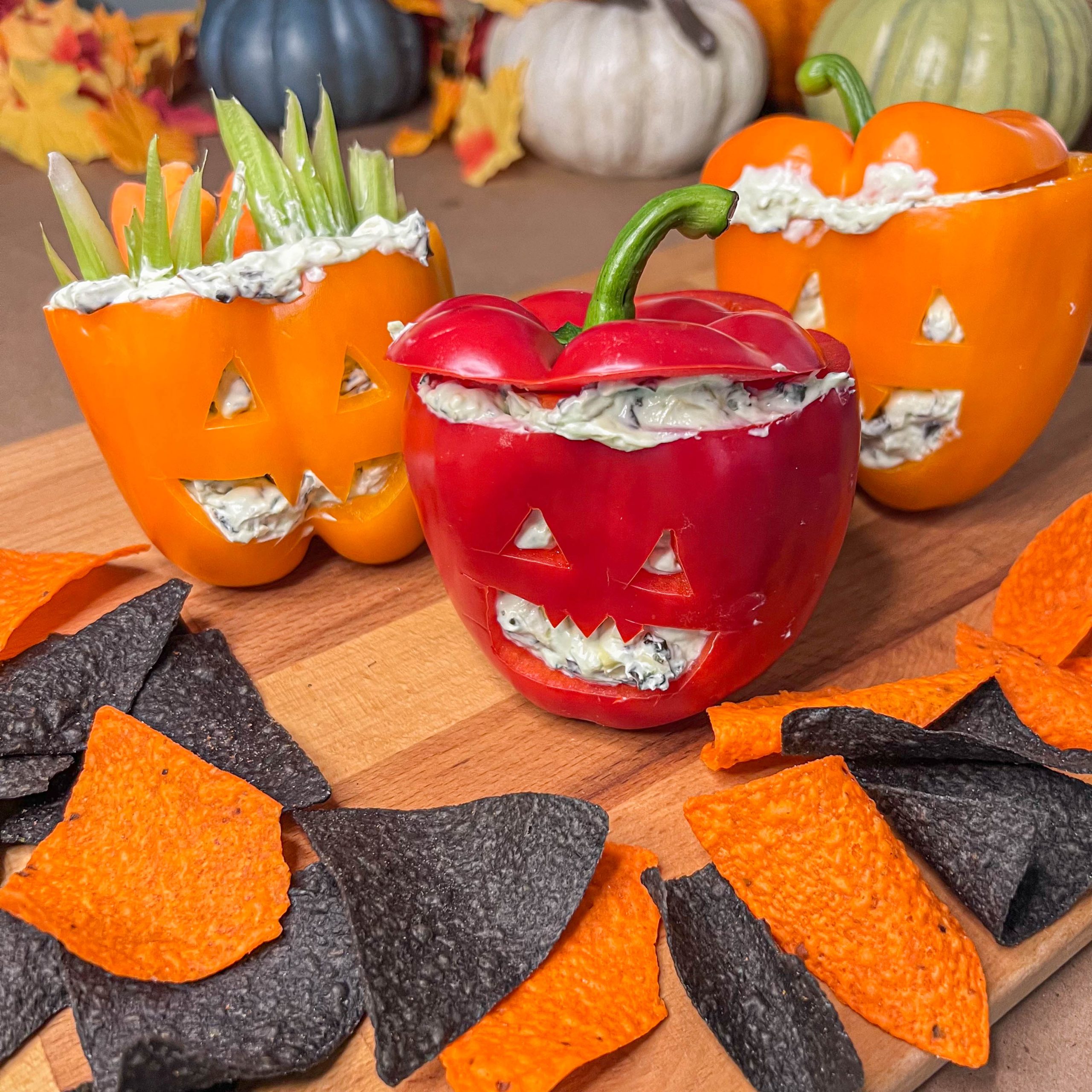 Create Creatures Using Sprinkle Eyeballs and Veggie Sticks
Who says you can't play with your food? Transform ordinary veggie sticks into spooky creatures by adding sprinkle eyeballs and dipping them in some spooky ¡Yo Quiero! Mashed Avocado. Let your imagination run wild and conjure up an army of creepy carrots and celery spiders that are almost too cute to eat.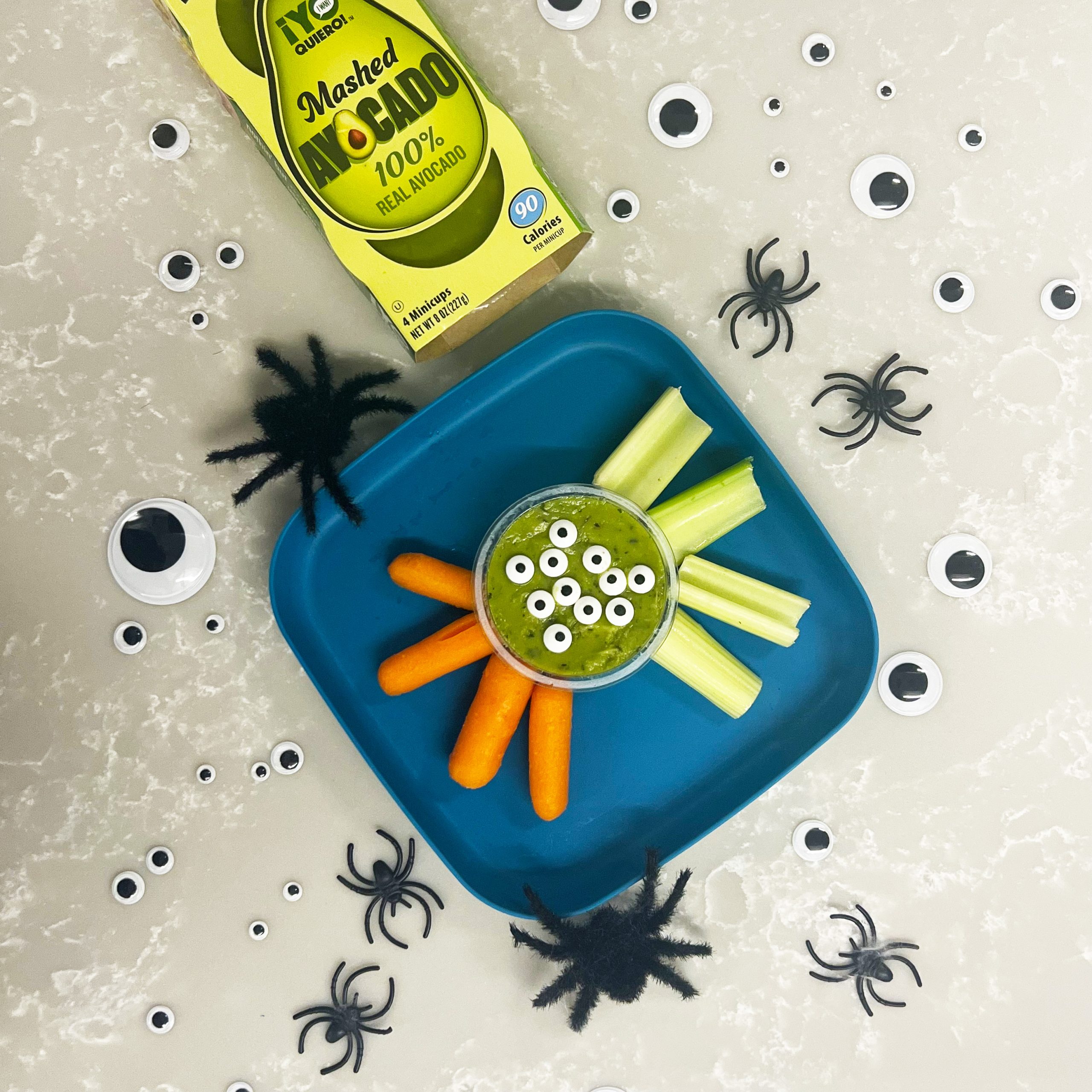 Turn Snacktime into a Spooky Activity
Don't let those ¡Yo Quiero! packages go to waste. Once you've indulged your inner moster's dip cravings. Give your packages a second life, and keep your little goblins occupied by turning them into crafty monsters. This fun and eco-friendly activity is perfect for involving little ghouls and goblins and adding a dash of creativity to your snacktime.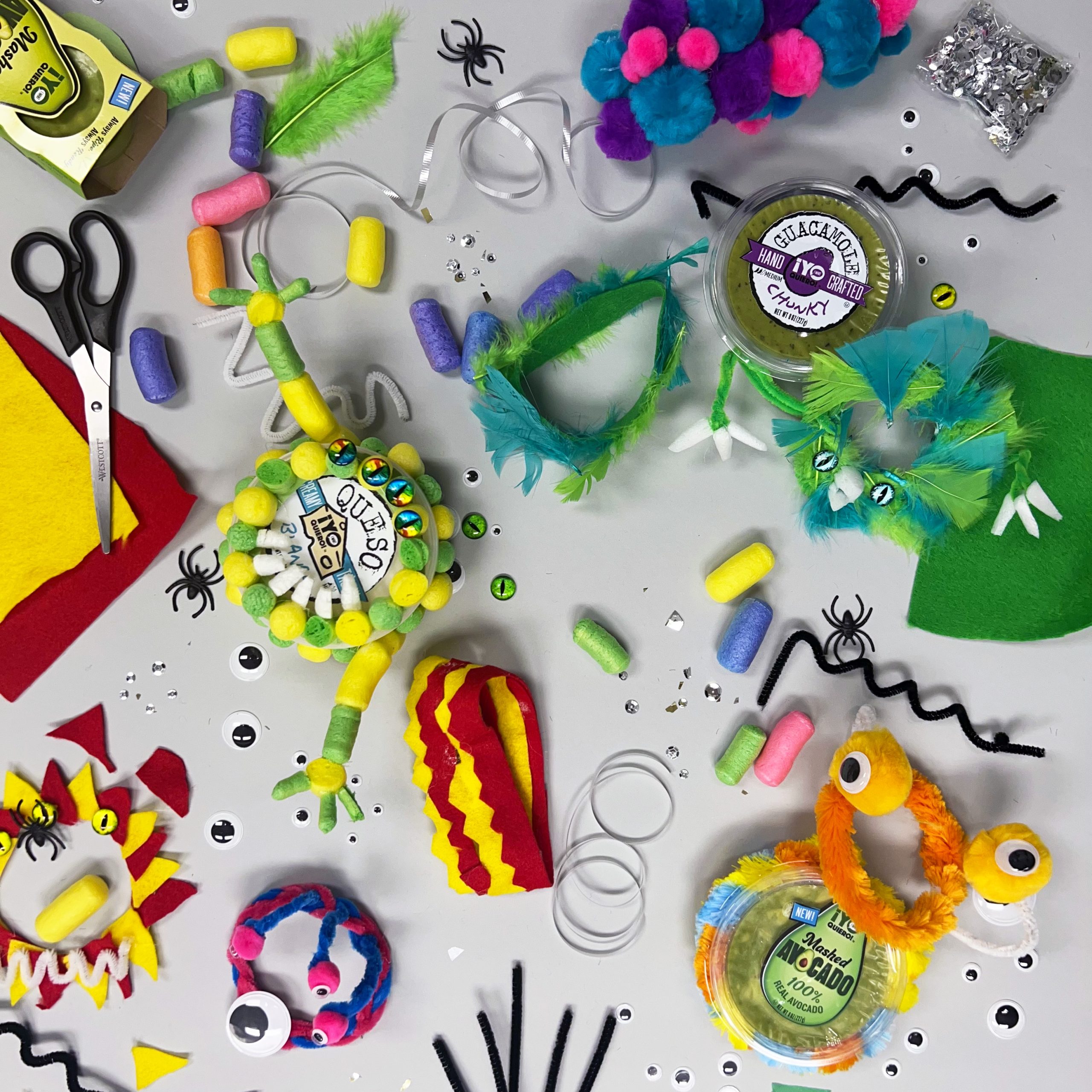 With these five chillingly charming and delicious snack ideas, you're ready to take your snacking game to the next level. So, grab your ¡Yo Quiero! favorites and let your imagination run wild. Whether you're making a Jack-o'-lantern smile or crafting a carrot spider, there's no limit to the spooktacular fun you can have with ¡Yo Quiero!. Let the snacking festivities begin!