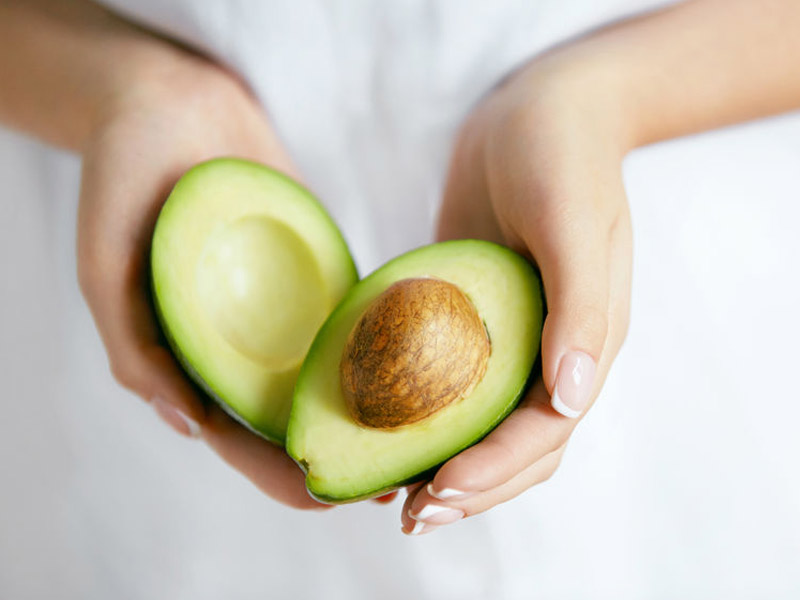 10 Benefits of Eating Avocado Everyday
Avocado, one of the super foods, is a delicious AND nutritious addition to any mealtime, snack, or by itself.
Studies have revealed that the benefits of eating an avocado everyday can provide our bodies with numerous benefits, which is why in this article, we are going to tell you more about the fruit and give you 10 reasons why YOU should eat and love an avocado today…and every day!
1.Quality Nutritional Profile
For many unfamiliar, a single serving of avocado provides over 20 of the crucial vitamins, minerals, and properties our body needs to function properly throughout the day. It contains vitamin C, K, E, B6, copper, potassium, folate, pantothenic acid and so much more.
2. Healthy Fat
The key to healthful eating is swapping good fats for bad fats. Avocados are loaded with good monounsaturated fats (MUFAs) which greatly help lower bad cholesterol levels & reduce the risk of heart attacks and strokes. Avocados naturally contain 6 grams of good fat per serving, making them a unique fruit.
3. Cholesterol Levels & Heart Health
As we mentioned above, this fruit does a great job when it comes to lowering the blood triglycerides and LDL (bad) cholesterol levels, while increasing the HDL (good) levels. Avocados contain phytosterols, which are naturally occurring substances found in plants that help to block the absorption of cholesterol in the body. One third of a medium avocado contains 38 milligrams of beta-sitosterol!
4. Weight Management
Consuming avocados on a regular basis, will make you feel full and prevent snacks & sugar cravings. This super fruit can play an important role in both weight loss and weight management. As a good source of fiber, which makes you feel fuller longer, and naturally good fats, fresh avocados provide a unique combination of nutrients and can be added to most meals as a topper, side or spread.
5. Blood Pressure
Avocados are a good source of potassium (250mg or 6% of daily value). Potassium is important for the body because the body uses it for kidney and heart functioning, muscle contraction and nerve transmission. Dietary potassium can lower blood pressure by blunting the adverse effects of sodium on blood pressure.
6. Immune System
The monounsaturated fat in avocados can act as an immune system nutrient booster by helping increase the absorption of fat-soluble vitamins A, D, and E. Avocados also a good source of copper, an essential mineral that helps keep your immune system healthy.
7. Eye Health
Avocado has been found to contain large amounts of zeaxanthin and lutein, two components which can help slow down and reverse the process of macular degeneration, and thus improve eye health.
8. Pregnancy
Maternal nutrition influences the mother's ability to conceive and maintain a healthy pregnancy, support infant brain and body development, and produce nutritious breast milk. Avocados are packed with potassium, folate, vitamin C and vitamin B6, and all of these are essential for the baby's tissue and brain development, as well as the fetus development and overall maternal health.
9. Managing Diabetes
Diet plays a significant role in managing and even preventing, diabetes. Make every bite count! Nutrient-dense foods provide vitamins, minerals, and other nutrients necessary for health with little added sugars, saturated fat, and sodium. One third of a medium avocado has 80 calories and contributes nearly 20 vitamins & minerals making it an example of a nutrient-dense choice. And a serving of avocado contains zero grams of naturally occurring sugar and does NOT affect the glycemic response.
10. Fiber
Avocados are a great fresh fruit option to help boost fiber intake. 30% of the fiber in an avocado is soluble fiber which helps prevent the digestive track from absorbing cholesterol and reduces the risk of heart disease. Not to mention, fiber makes you feel fuller, longer!
Source: Loveonetoday.com