Spooktaculious Snacks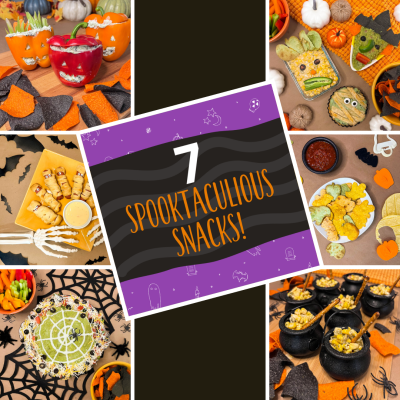 Spooky Season is here, and the ¡Yo Quiero! family couldn't be happier to share our favorite spooktaculious snack ideas to add a delicious and creative twist to your spooky celebrations this season.
Spooky Character Dips
What's better than having all your friends and family over for a Halloween-themed party? Seeing their faces when they find out they get to dig into these Spooky Character dips! Featuring our original guacamole, this dip is as easy to make as it is fun to look at.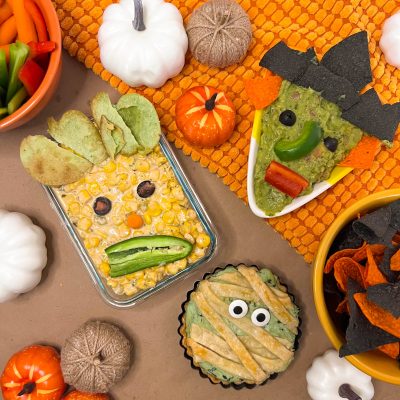 Spooky Chips & Salsa
Looking for a slightly healthier and fun way to do chips and salsa this Halloween? Use different color tortillas and cookie cutters to cut fun spooky shapes into tortillas, then bake or air fry for healthier chips shaped like bats, cats, pumpkins, and other spooky things! Click here for our homemade tortilla chip recipe.  https://yoquierobrands.com/homemade-tortilla-chips/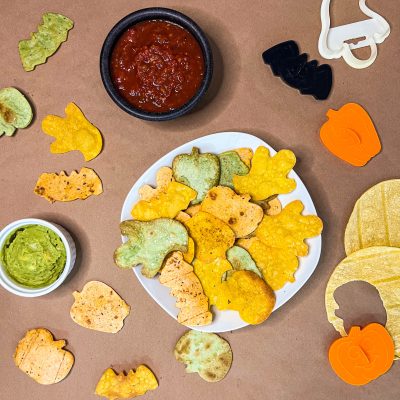 Mini Cauldrons
Looking for something super easy you can throw together in a hurry? These Mini Cauldrons feature our Elote dip and are a delicious personal-sized snack that each one of your guests can take for themselves as they discuss how amazing your Halloween party is!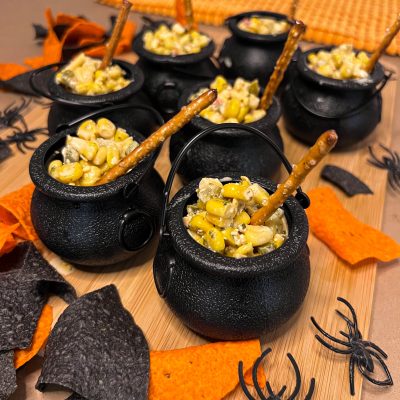 Mummy Weenies
Need something super simple and sure to be hit with the kids or a picky eater? These mummy weenies feature your favorite hot dogs wrapped in a spooky and puffy layer of crescent roll dough served with a side of our traditional queso. If you're looking for something a little more unique, you can add a thin layer of our Jalapeno Popper Avocado Cream Cheese Dip underneath the savory crescent roll dough to add a surprising and delicious twist.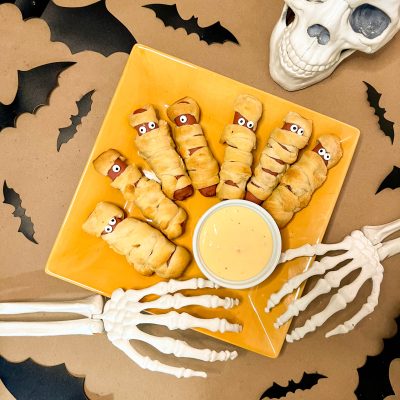 Spooky 7 Layer Dip
This spooky dip adds a creative and spooky twist to our party favorite 7-layer dip recipe. This dip is stacked high with layers of refried beans, ¡Yo Quiero!™️ Chunky Guacamole and Mild Salsa, and then topped with a beautiful and tasty spider web of our creamy white queso.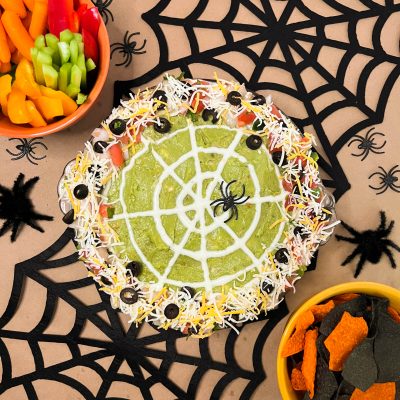 Guac Bats
These cute and delicious GuacBats are nothing more than a dollop of our Traditional or Spicy Guacamole, a couple blue corn tortilla chips for the wings and ears, and some black olives for eyes.
Pro Tip: To ensure even distribution for each Guac Bat body we used an ice cream scoop.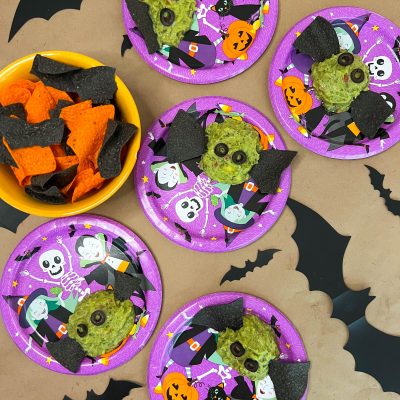 Jack-o-lantern Peppers
Move over pumpkins, there's a new jack-o-lantern in town. Unlike their pumpkin counterparts, these bell pepper jack-o-lanterns are an edible and creative way to add a little spookiness to your next snack. Filled with the ¡Yo Quiero! Avocado Cream Cheese Dip of your choice, you can cut them up and eat your delicious creation or use your favorite dip transportation device to scoop out their insides.