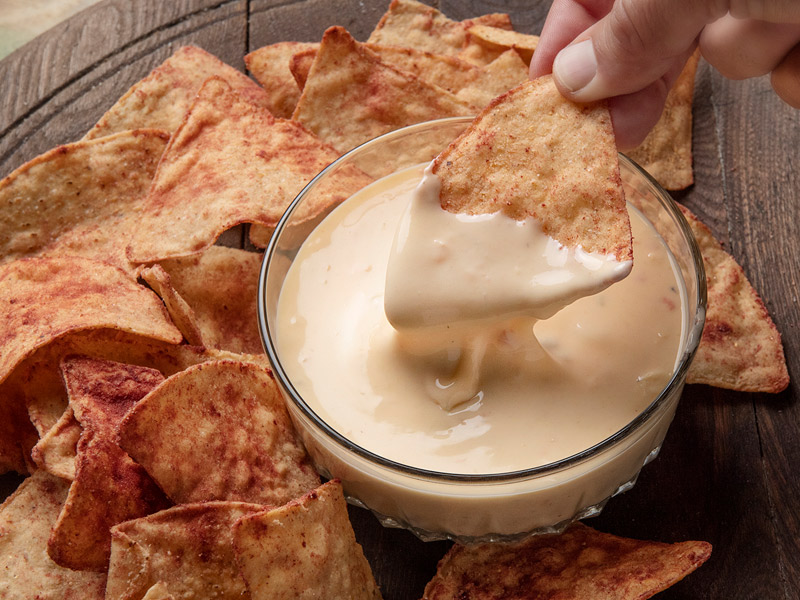 7 Things to Do With Queso Besides Make Dip
Looking for something extra delicious to do with your extra queso? We have pulled together 7 things to do with queso from our favorite food bloggers.
Bake a Casserole
This queso casserole is a one-dish meal perfect for busy week nights. It's an easy dinner that's loaded with Tex Mex flavor.
RECIPE & PHOTO BY: Mrs Happy Homemaker
Amp Up Your Taco Tuesday
A rich, nutient packed dish—like these plant based tacos—only gets better when it's complemented with a creamy cheese like queso fresco.
RECIPE & PHOTO BY: FITXBRIT
Heat Up Some Chili
Cheddar's a classic chili topper, so why not mix it up a little with a flavorful beef queso instead. We recomend testing out this beef queso chilli from Lovely Little Kitchen.
RECIPE & PHOTO BY: Julie Gransee
Mix Up Some Mac 'n' Cheese
Try this kicked up version of classic mac and cheese from Daily Sish Recipes for the perfect date night meal or when you just want some delish comfort food.
RECIPE & PHOTO BY: Nicole Cook
Top Off An At Home Chipotle Bowl
Who needs a trip to Chipotle when you can easily replicate the amazing chicken burrito bowl right at home?
RECIPE & PHOTO BY: IMMAEATTHAT
Whip Up Some Skillet Nachos
Toped withchips, loads of cheese, beans, and more Skillet Nachos are quick and simple meal thats perfect for feeding a crowd at a party or just munching on during a football game!
RECIPE & PHOTO BY: FITXBRIT
Pour Over Your Favirite Veggies & Bake
Veggies and creamy cheese sauce combine to create an oh so delicious side dish packed with flavor. The best part?!? It's low carb, Keto AND the perfect way to get your veggies in.
RECIPE & PHOTO BY: ¡YO QUIERO!
What is your favorite way to use queso dip? Leave it in the comments below!