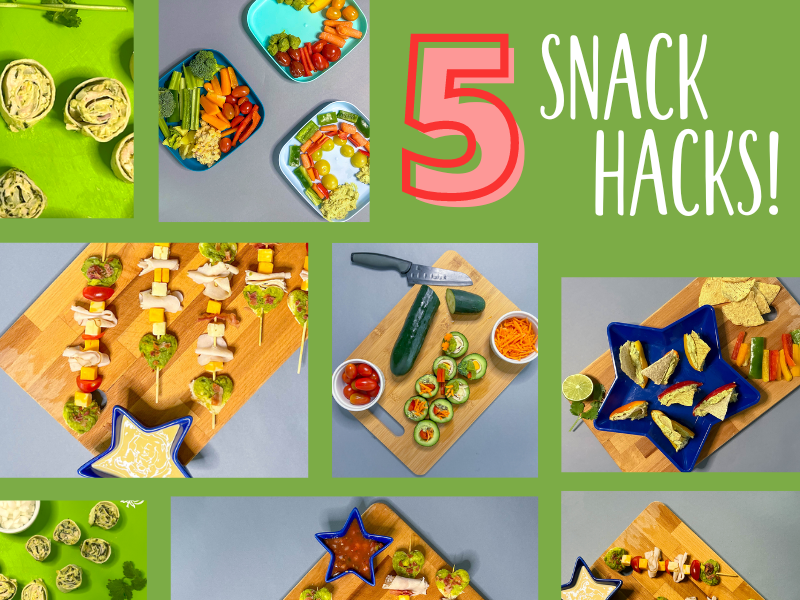 ¡Yo Quiero!: Snack Hacks
Elevate snack time with these simple better-for-you snacks that your kids will have fun helping you make!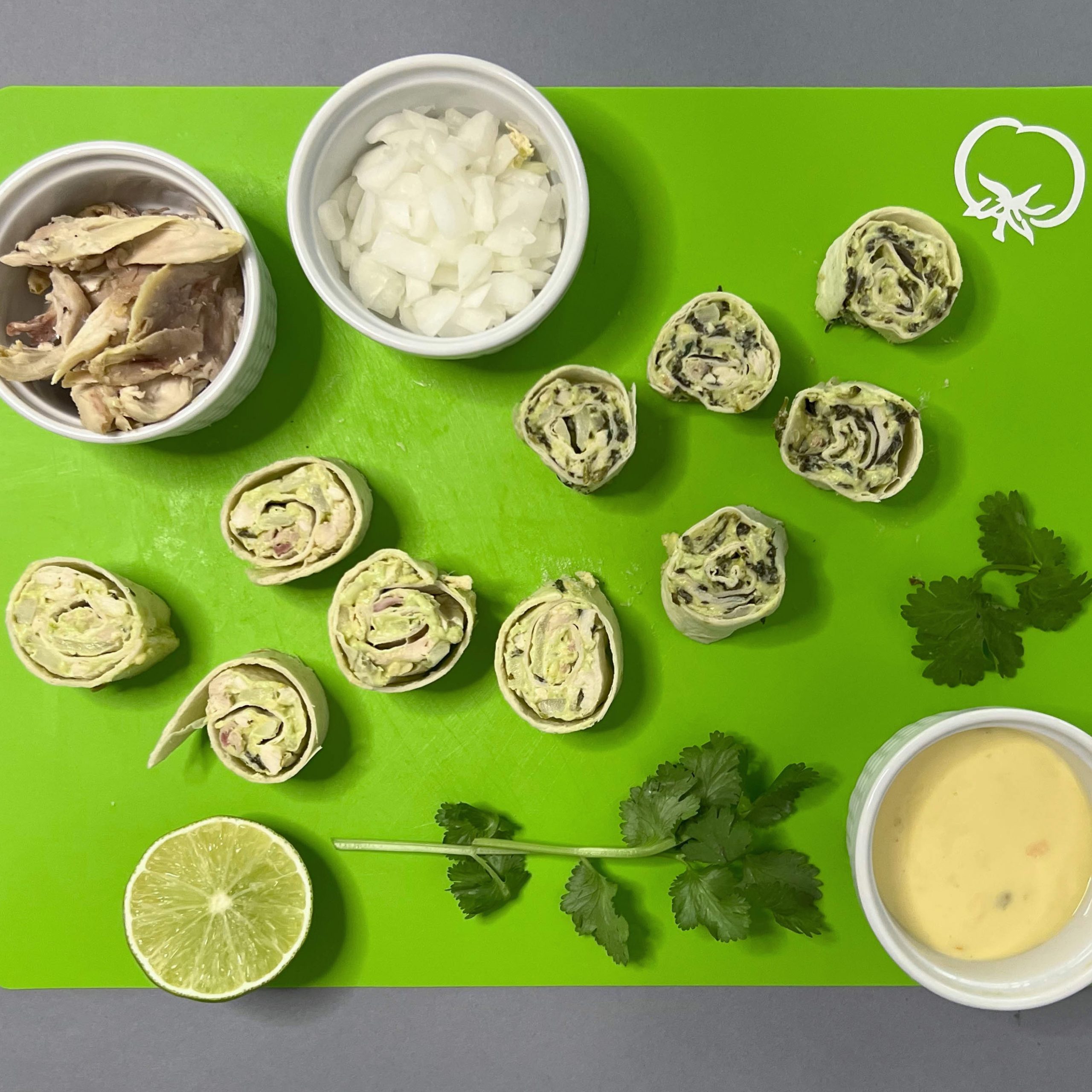 Queso Chicken Quesadilla Pinwheels
Ingredients:
Large, sturdy tortillas
Grilled Chicken
Diced Onions
Bell Pepper
Avocado Cream Cheese
Queso on the side
Pinwheels are a convenient snack suitable for almost any situation, whether during school, a family road trip, or a mid-afternoon snack. While the traditional pinwheel snack is made of lunchmeat and other sandwich-like ingredients, ¡Yo Quiero!'s Queso Chicken Quesadilla Pinwheels are sure to be a welcome change of pace if you've made these before. Simply take a tortilla, spread a generous layer of our avocado cream cheese, some diced onion and/or bell peppers, and grilled chicken then serve with a side of white queso.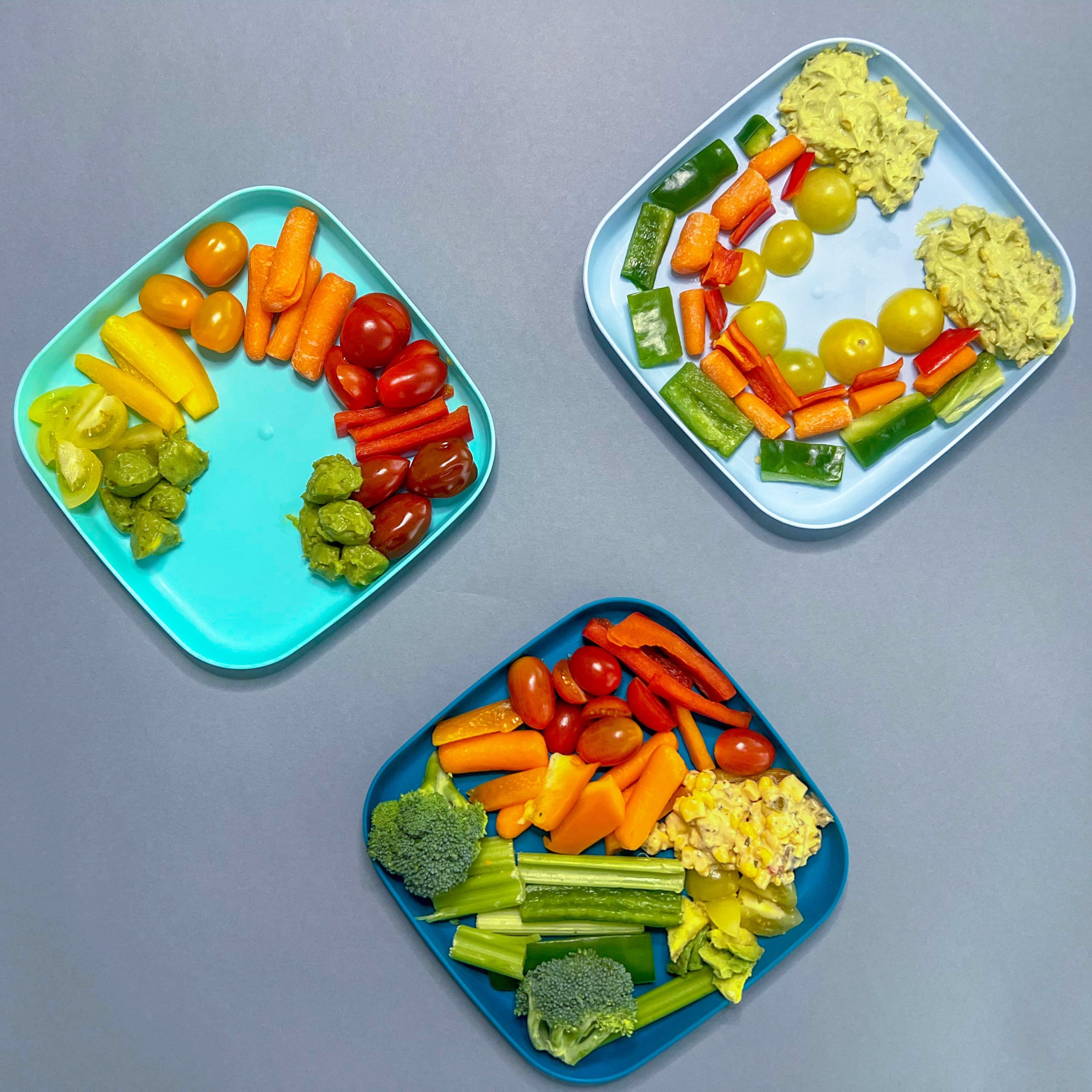 Rainbow Plate
Ingredients:
Traditional Guacamole
Elote Dip
Carrots
Celery
Bell Peppers
Tomatoes
Everyone knows that having a colorful plate is a great way to ensure that you get a balanced diet, and here at ¡Yo Quiero! we couldn't agree more! ¡Yo Quiero!'s Rainbow Plates combine our traditional guacamole and authentic elote dip along with your favorite vegetables to create a beautiful and nutritious snack that's sure to have something everyone will love.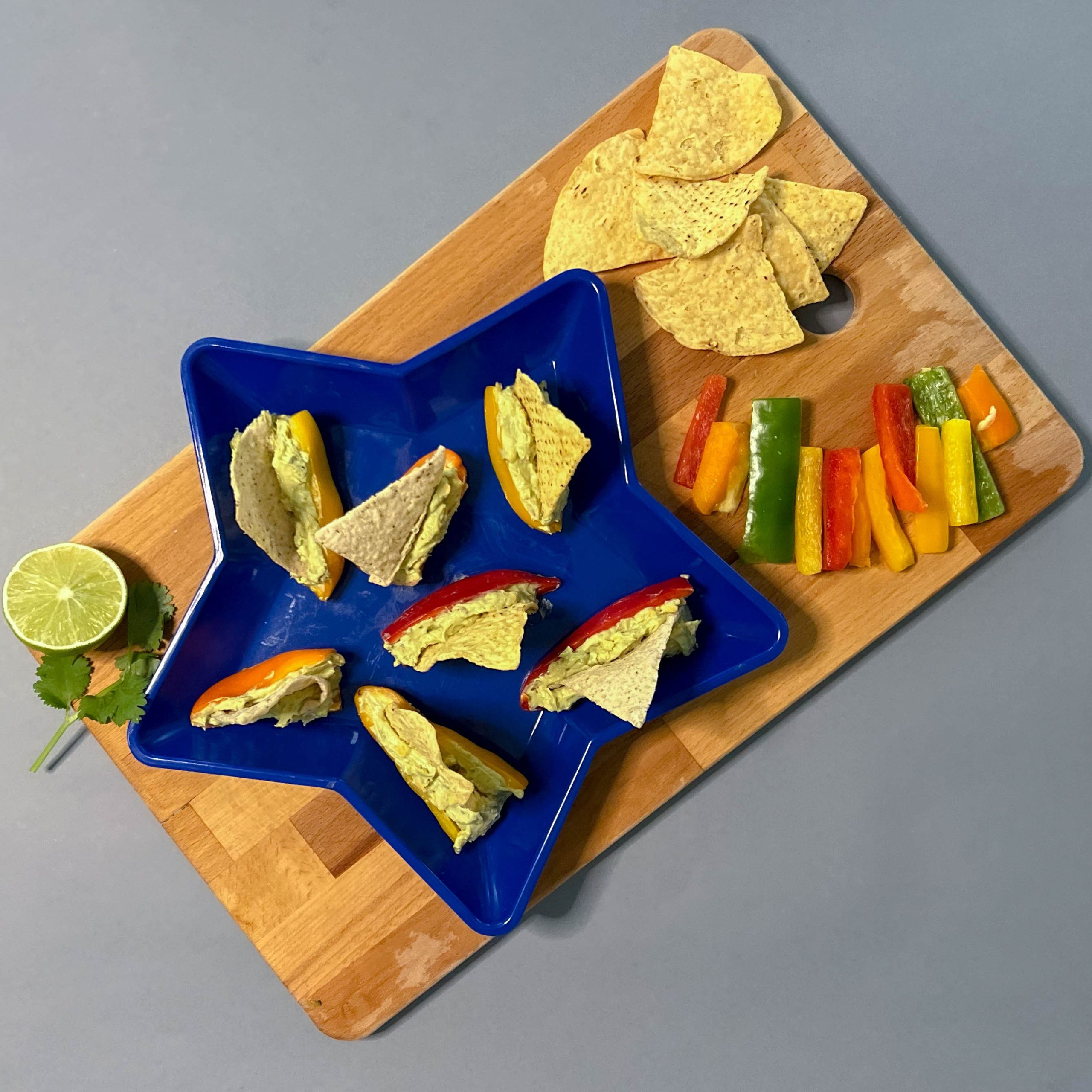 Mini Sweet Pepper Boats
Ingredients:
Mini Sweet Peppers
Avocado Cream Cheese Dip
Tortilla Chips
Sail into snack time with ¡Yo Quiero!'s Mini Sweet Pepper Boats that are packed with flavor and vitamin C! These nutritious and delicious mini pepper snacks are filled from port to starboard with our brand-new Avocado Cream Cheese Dip, and they're ready to catch the wind with a tortilla chip sail.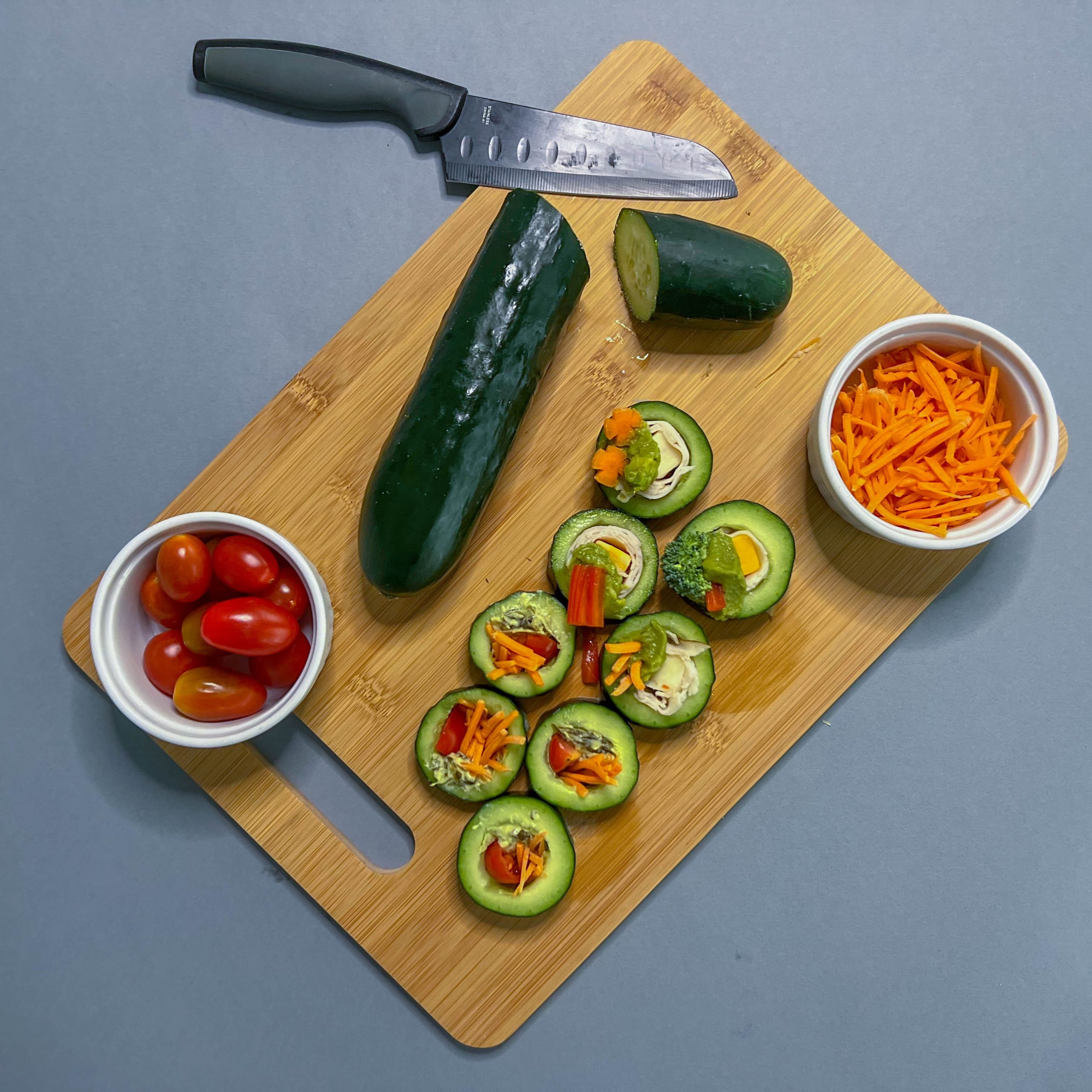 Cucumber Sushi
Ingredients:
Cucumber
Original Guacamole
Chicken or lunch meat
bell pepper
Cheddar cheese
This fresh and creative snack is a great way to introduce healthy foods to your kids! ¡Yo Quiero!'s cucumber sushi is as simple as it is refreshing, just cut thick slices of cucumbers, hollow them out and fill them with our famous Original Guacamole, chicken or lunchmeat, cheddar cheese, and bell pepper to make a snack that is perfect for any occasion.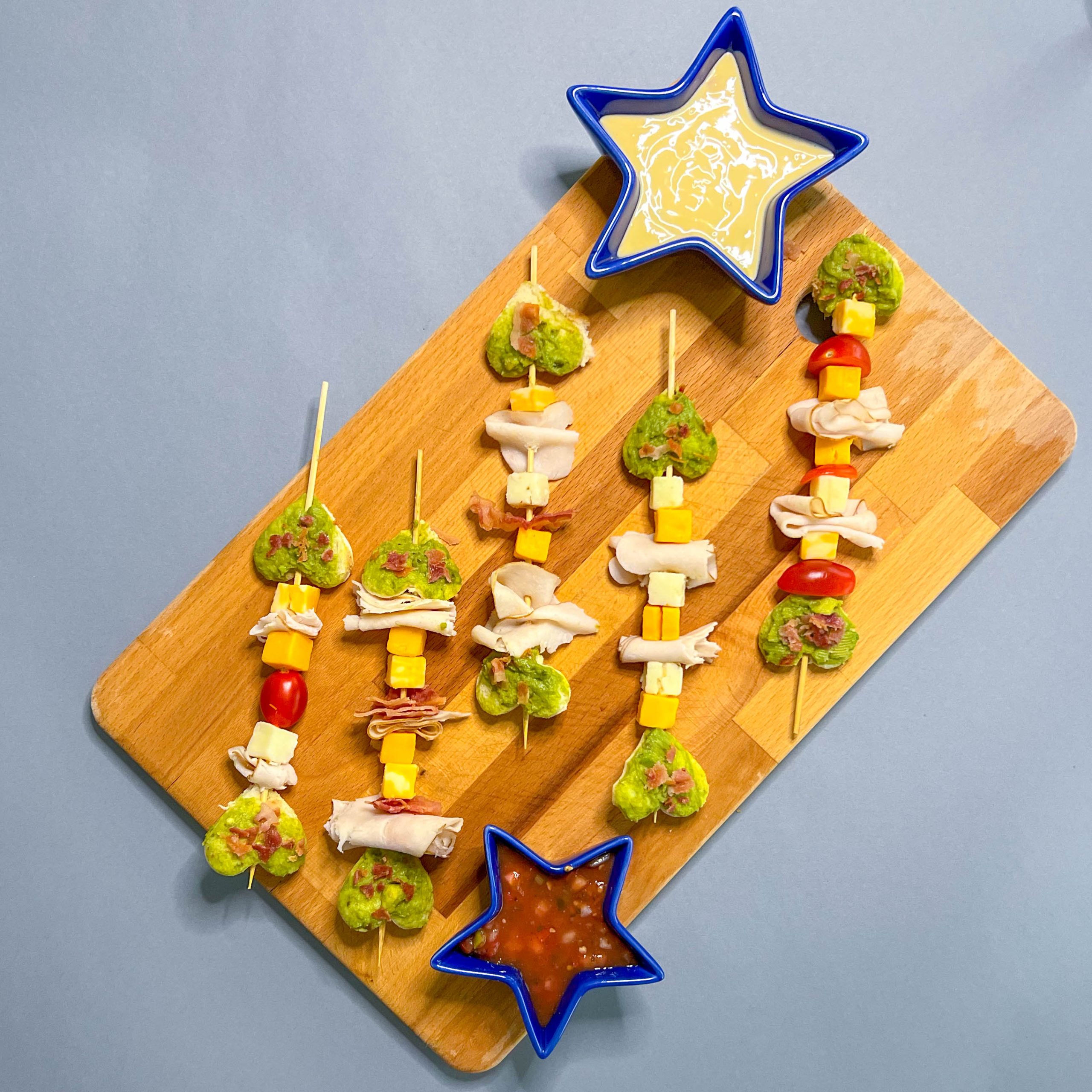 Sandwich Skewers
Ingredients:
Sandwich Bread
Chunky Guacamole
Sliced turkey
Bacon
Tomato
Cheddar
Sandwich Skewers are a fun twist to a kid classic. Not only are Sandwich Skewers a well-balanced snack, but they are sure to be more fun to make than a traditional sandwich. Start by cutting your bread of choice into smaller pieces and use cookie cutters to add some fun shapes if you'd like! Spread your guacamole onto your pieces and place one at the bottom of your skewer then add your sliced turkey, cheddar, and tomato. Top with your other guacamole spread bread.